To schedule a visit or to just talk and catch-up with all that is happening within the James Worth Balgey College of Engineering, please contact us!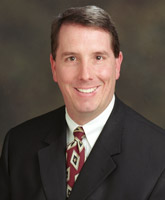 Bennett Evans
Development Director for the BCoE
(662) 325-0386
bevans@bagley.msstate.edu
Bennett Evans, a third-generation Mississippi State University alumnus, feels very much at home raising funds for his alma mater. A Columbus native who holds a bachelor's degree in political science and a master's degree in public policy and administration, Evans has spent much of the last five years as director of development for the university's College of Architecture, Art and Design. Now, Evans looks forward to securing meaningful gifts for the Bagley College of Engineering as its development director.
After working eight years with the Boy Scouts organization, Evans decided to return to the Golden Triangle area to be closer to his extended family. He was serving as district director of the metropolitan Atlanta area at the time.
"When I was with the Boy Scouts organization I spent about 25 percent of my time fundraising, but with MSU I'm doing something I enjoy 100 percent of the time," Evans says.
One of the most rewarding aspects of Evans's job as a college development director, he says, is to be able to identify a need in the college and have that need met by a gift from a donor.
During his time with the College of Architecture, Art and Design, Evans was able to secure a significant commitment from Fred Carl, CEO of Viking Range Corp., for the creation of an endowment for the Carl Small Town Center in the School of Architecture. The gift increased the scope of the center which became the college's first named academic unit.
Evans and his wife, Heather, have two daughters, Adaline and Caitlin.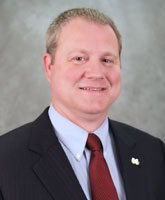 Paul Zimmerman
Assistant Director of Development for the BCoE
(662) 325-0009 
PZimmerman@bagley.msstate.edu
Paul Zimmerman is a 2000 graduate of Mississippi State with a degree in business administration. He joined the MSU Foundation in November 2011 as part of a three-person team that works to secure funding and support for the James Worth Bagley College of Engineering. Zimmerman says that his job is to "help alumni and friends connect with the university in ways that they find meaningful."
"It makes me proud to be a Bulldog everyday when I see the students and faculty that I am working to help support," Zimmerman says. "You can feel the momentum at Mississippi State and it is fun to be a part of it."
One of Paul's hobbies is following Mississippi State baseball. A native of Starkville, his favorite memories are attending Bulldogs baseball games in the Left Field Lounge at Polk-Dement Stadium. The tailgating area became more special for Zimmerman when he met his wife, Sykes, there. Paul and Sykes have two children, Sarah Bailey and Henry, who get to experience MSU baseball in the Left Field Lounge like their parents did.
"My grandparents retired from MSU, my parents both graduated from MSU, my brother and countless other family and friends as well," Zimmerman says. "Mississippi State has been a part of our family for a long time."
Jan Blaine
Assistant Director of Development for the BCoE
(662) 325-2464
jblaine@foundation.msstate.edu
For Jan Blaine, Mississippi State University has always been a family affair. Growing up, his mother and father have worked at MSU and his sister attended MSU. Blaine received bachelors' degrees in sports communication and business administration in 2009 and a master's in business administration only a year later. He met his wife, Elizabeth, when they were students at MSU, and she currently works in budget and planning for the university. Blaine's brother is continuing the family tradition as a freshman at MSU. Blaine joined the BCoE family in 2014, and says that he is excited to contribute to MSU's success and growth.
"Mississippi State University is truly family for me and I am blessed to be in a position to make a positive impact on the Bagley College of Engineering and MSU," Blaine said.
When Blaine is in the office, he can help you with reaching out to and contacting alumni and friends of the Bagley College of Engineering. When he is out of the office, he can be found supporting MSU sports with his family or enjoying the great outdoors. He and his wife have two little Bulldog fans, their sons Knox and Beau.