Philip Allison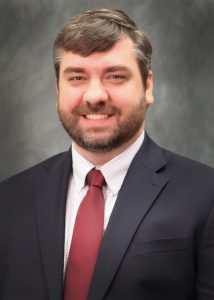 With almost 20 years of experience in a wide variety of communications-related roles, Philip Allison has joined the Bagley College of Engineering's communications team as the publications manager. In his new role, he oversees and coordinates the efforts of the Publications and Communications Office.
Prior to joining the Bagley staff, Allison was a part of the award-winning marketing and communications team for the Office of Alumni Relations at Tulane University. He also spent several years working in Communications at Entergy Corp., a Fortune 500 public utility company based in New Orleans.
Allison is a member of the Public Relations Society of America and served on the board of the New Orleans chapter. He is also a member of the Public Relations Association of Mississippi. He holds a bachelor's degree in Communications from Mississippi State and an MBA from Tulane.
A native Mississippian, Allison has called both Bay St. Louis and Starkville home while also having spent almost 18 years in New Orleans. Away from the office, he enjoys movies, supporting Bulldog athletics and cheering on Arsenal FC.