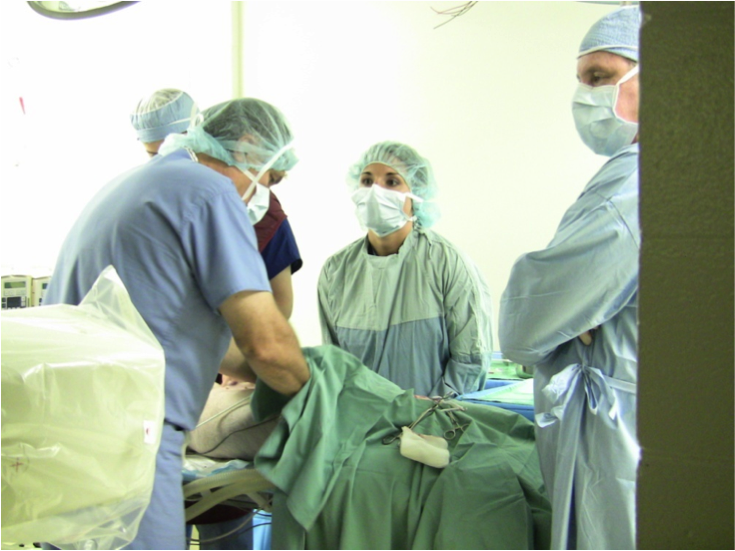 Group Leader
Jun Liao
Group Members
Agricultural & Biological Engineering
Jun Liao
Raj Prabhu
Lakeisha Williams
Clinical Sciences – Veterinary Medicine
J. Ryan Butler
Andrew Claude
Computer Science & Engineering
Song Zhang
Student Members
Agricultural & Biological Engineering
Graduate students: Bryn Brazile, Sourav Patnaik, Xiaodan Shi and Robbin Bertucci
Undergraduate students: Allison Stennis, Troy Viger, Abigail Chandler, Kalifa Stringfield, Benjamin Rushing, Bradley Welch and Carly Miller
Focus areas / Scope of Activities of the Group
Our cardiac bioengineering research takes a multidisciplinary approach with an investigation team from bioengineering, animal experiment, computer science, computational modeling/simulation, and clinical application.
Calendar of Events
April 14, 2015: Dr. Margot Damaser from the Cleveland Clinic Foundation and Dr. C.H. van der Vaart from the University Medical Center Utrecht (Netherland) will visit and host a seminar at 3:30 p.m. at CVM.
Achievements
R15 Award from NIH National Heart, Lung and Blood Institute; Title: Reinforce Cell Sheets with Acellular Porcine Myocardial Scaffolds: Application in Cardiac Repair (PI: Ge Zhang, University of Akron, Co-PI: Jun Liao). 
Contact information
Jun Liao, Ph.D., FAHA
Tissue Bioengineering Laboratory
Department of Agricultural & Biological Engineering
130 Creelman Street, Box 9632
Mississippi State University
Mississippi State, MS 39762
Phone: 662-325-5987
Email: jliao@abe.msstate.edu
Website: http://tbl.abe.msstate.edu