MSU alumnus named as director at DOW
March 20, 2017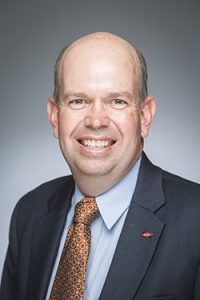 A Bagley College of Engineering alumnus has moved up in ranks with the world's largest chemical company.
The DOW Chemical Company has named Michael Faulkner as the Performance Monomers Technical Center Director and Acrylates Global Improvement Leader.
Faulkner graduated with a bachelor's degree in chemical engineering from Mississippi State University in 1989, joining DOW later that year as a production engineer. Faulkner has held various positions with DOW, including project manager, manufacturing representative, operations leader and most recently, production leader for SCO Acrylics and Specialty Products Unit (SPU). He remains involved with his alma mater by serving on the Bagley College of Engineering's Chemical Engineering Advisory Board.
The DOW Chemical Company is a leader in extracting value from innovations in material, polymer, chemical and biological science. For more information on DOW Chemical Company, visit http://www.dow.com/en-us.
The Bagley College of Engineering is online at bagley.msstate.edu. Follow us on Facebook, Twitter and Instagram by searching for @msuengineering.
By: Amanda Meeler