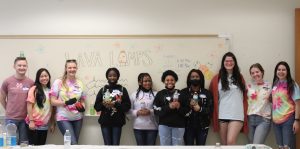 STARKVILLE, Miss.— Mississippi State's American Institute of Chemical Engineers student chapter recently held its annual Girl Scouts STEM Badge Day.
The 2022 STEM badge day featured Girl Scouts from Mississippi, Alabama and Tennessee. The event included five different hands-on experiment stations centered on chemical engineering, chemistry and petroleum engineering. The event was led by Julie Jessop, professor of chemical engineering and the AlChE faculty advisor.
"We put them in groups by age level so our volunteers can explain the scientific principles behind the experiments at appropriate levels," Jessop said. "One of the things that we really like is that it's hands on. They're actually doing the experiments, not just watching demos by people doing things in front of them."
The girls, who ranged in age from kindergartners to high school seniors, were also visited by a panel of students. By taking part in the free event, the Girl Scouts, were able to earn a new STEM merit badge.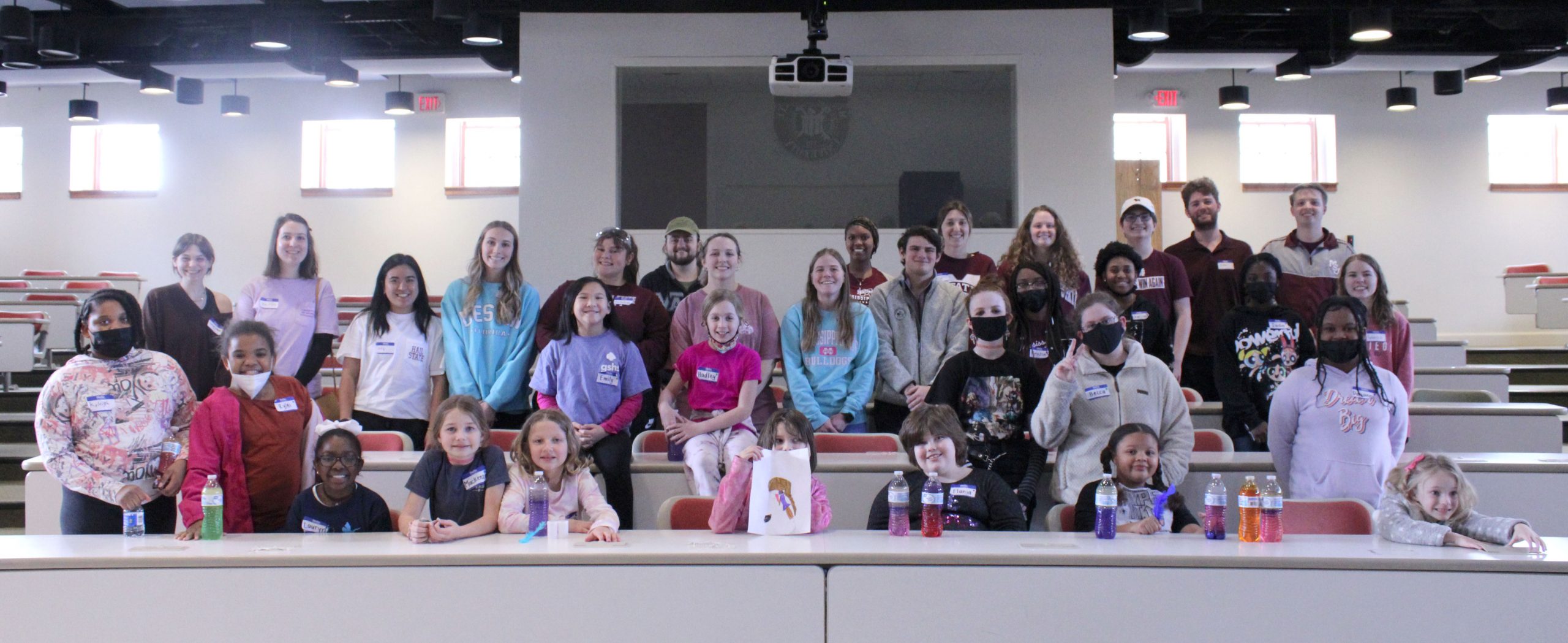 Jessop explained how important this event is for the future of engineering, and especially for the growth of women in the field of engineering.
"This is something that's been very important to me because we need more people to be engineers. Especially my heart is for women in engineering, because the numbers still hover around 20% nationally," Jessop said.
Catherine Boltz, a sophomore chemical engineering major, serves as the K-12 STEM outreach chair for AlChE, and helped lead this year's badge day.
"At the beginning of the event we did a little demo with dry ice. We were doing this to start the event and get everyone excited," Boltz said. "We got to see all of the girls interact and get excited about science. That was really nice, and it foreshadowed how the rest of the day would go."
Boltz explained why the Girl Scouts STEM Badge Day is influential for young girls taking part in the event.
"Starting at a young age and doing simple experiments with the girls is really important to show them just how accessible and simple it can be," Boltz said. "Also, to show them older girls who are pursuing a STEM major, so they can see other people who have been successful in these fields."
The Bagley College of Engineering is online at www.bagley.msstate.edu and can be found on Facebook, Twitter, Instagram and YouTube at @msuengineering.
MSU is Mississippi's leading university, available online at www.msstate.edu.
By Emily Cambre