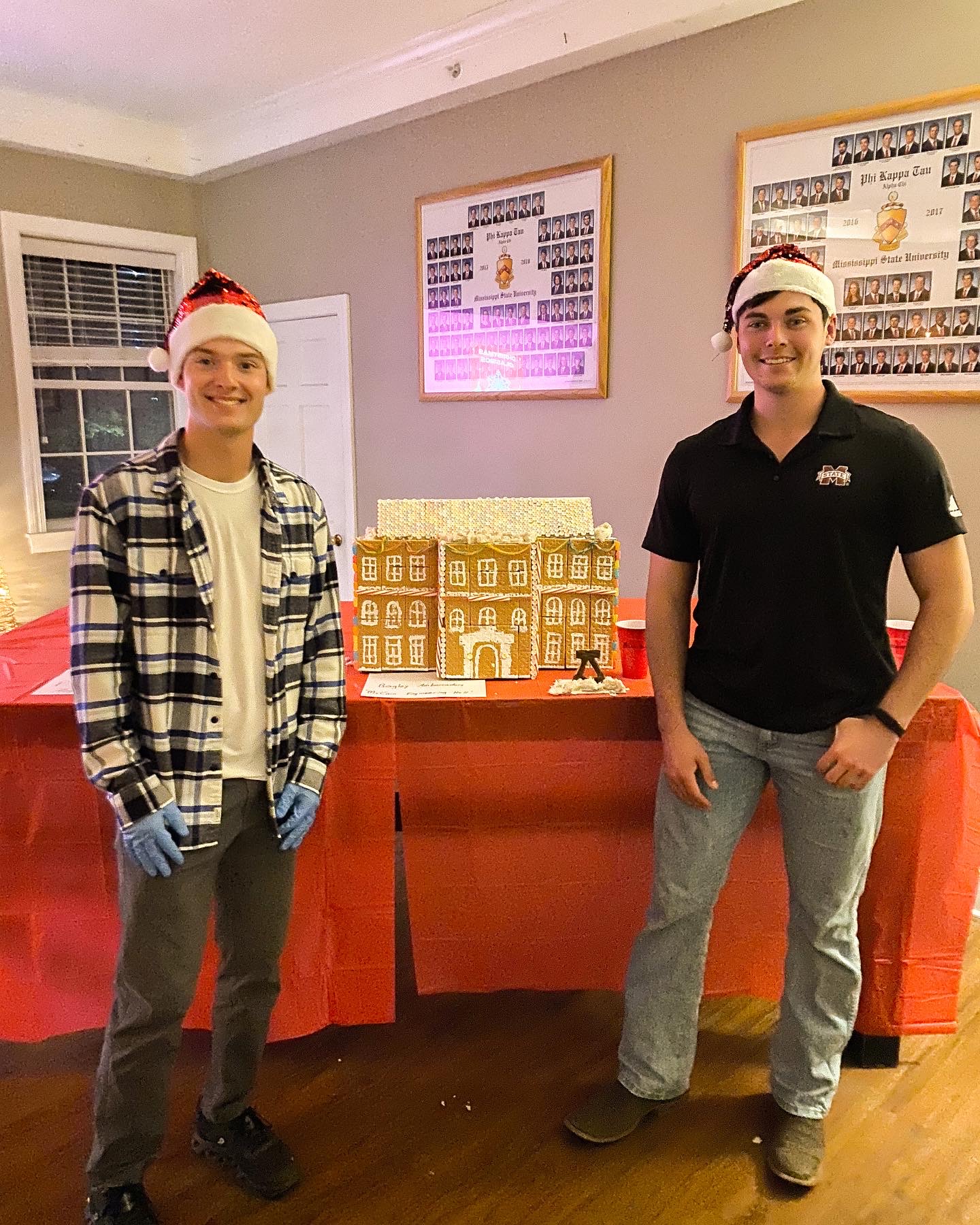 On November 14th, a team of Bagley Ambassadors competed in the Phi Kappa Tau fraternity Gingerbread House Competition. Their gingerbread model of McCain Hall took first place in the competition by collecting the highest number of votes cast by students who purchased tickets to a hot cocoa and cookies sale.
All funds raised at the event will go directly to support the Phi Kappa Tau philanthropy, SeriousFun Children's Network. SeriousFun is an organization created by Paul Newman, a Phi Kappa Tau alumnus, that allows children with illnesses and disabilities to have the summer camp experience of a lifetime. These summer camps are specially equipped and staffed to eliminate all hindrances to children who would not be able to attend a typical summer camp. All campers are sent free of charge thanks to donations from people and organizations such as Phi Kappa Tau.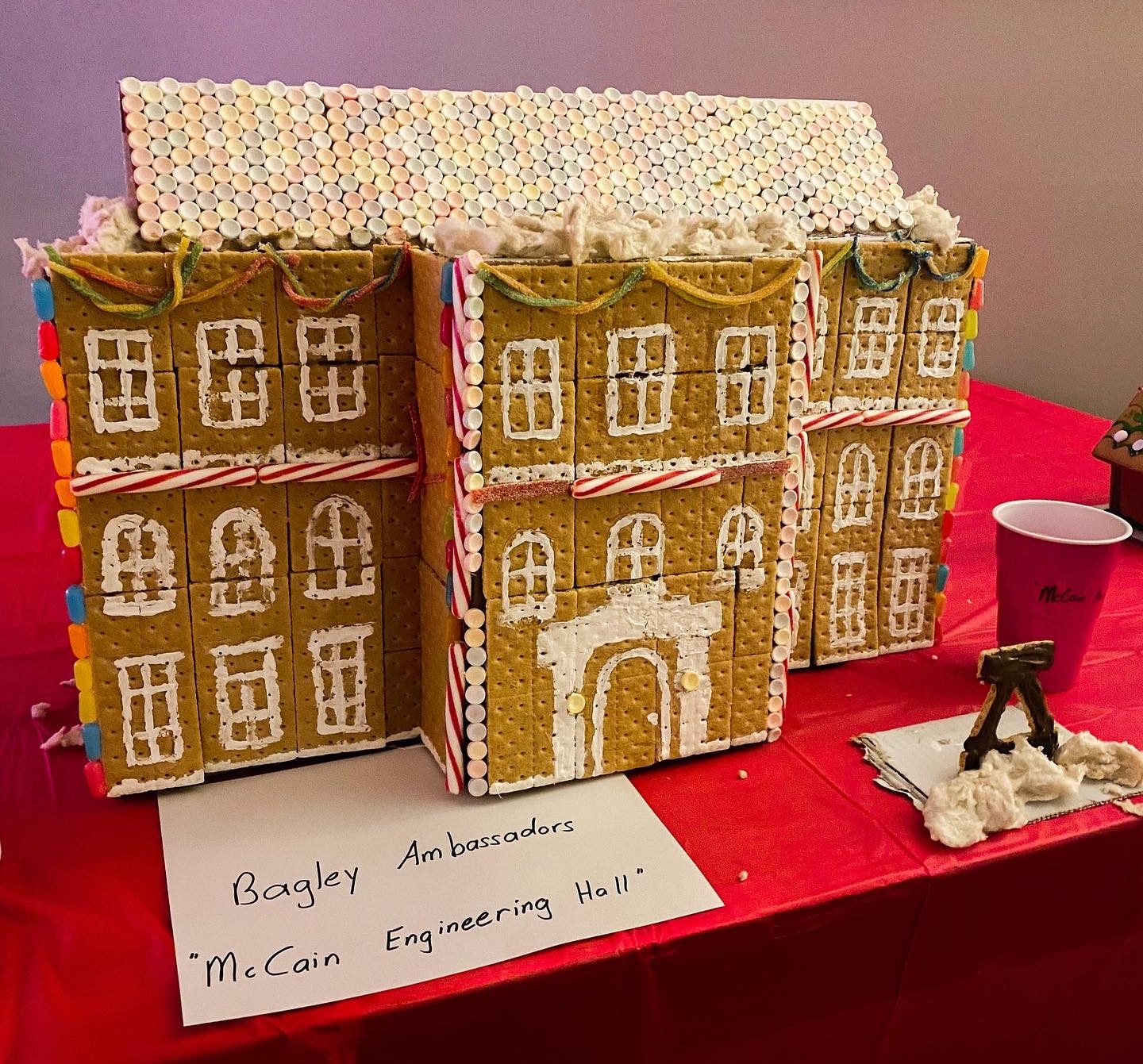 During these camps, children can let loose and have fun without fear of their illness/disability. Campers are also involved in leadership seminars where they are taught that they are never defined by their illness/disability.
Thank you to everyone who participated in the Gingerbread House Competition and for supporting the SeriousFun Children's Network!