Bagley student earns top honor from National Society of Black Engineers
February 16, 2018
A Bagley College of Engineering graduate student has been awarded the top student honor from a national engineering society.
Derius Galvez, a graduate student in aerospace engineering, has been chosen by the National Society of Black Engineers (NSBE) to receive the organization's Mike Shinn Member of the Year Award.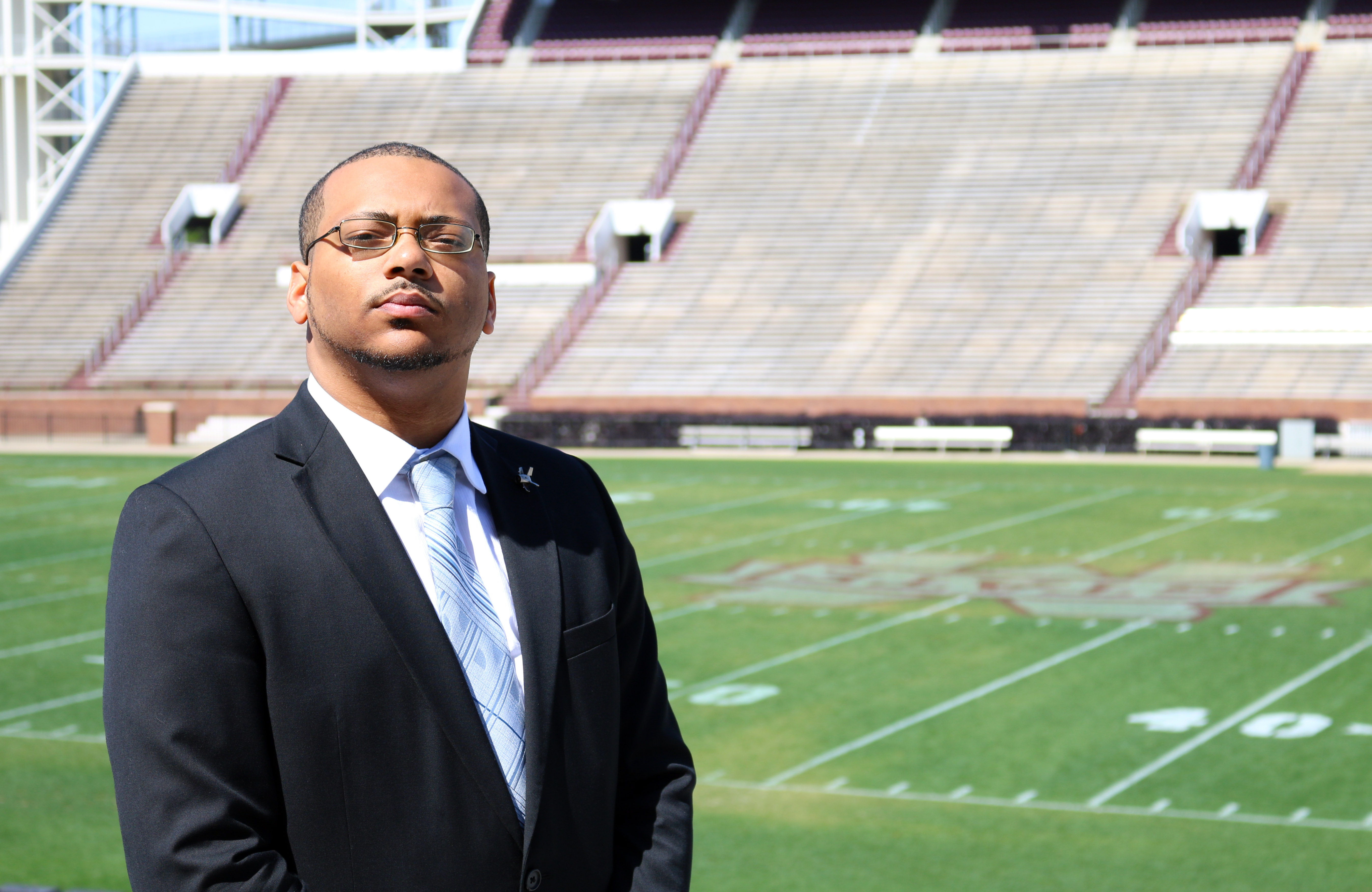 The award, given to a collegiate individual that serves as a role model for others in the community and producing distinguished work within the engineering industry, will be presented during the 44th NSBE Annual Convention in Pittsburgh, Pennsylvania, on March 24.
Initiated in 1998, the NSBE-hosted Golden Torch Awards recognize a variety of individuals, from professionals with technical, corporate or government agencies to college and pre-college students, that demonstrate excellence in engineering and technology.
"Personally, it's an honor and a blessing to be recognized for my achievements and success, but I would not be here if it wasn't for my faith in God," Galvez said. "I hope to use this momentum to inspire others that you can accomplish anything in the world with faith the size of a mustard seed."
Galvez believes that being a recipient of the Mike Shinn Member of the Year award will impact his future endeavors in engineering education.
"After I work in industry for a few years, I plan to pursue a career in academia, and continue to talk about STEM in underrepresented areas," Galvez said. "I feel this award will be a true cornerstone in those efforts to bring up the next generation of engineers."
A native of Shubuta, Mississippi, Galvez holds a bachelor's degree in aerospace engineering from MSU and intends to graduate with a master's degree in the same discipline in May 2018. Galvez is the current graduate assistant with MSU's Office of Diversity Programs and Student Development, where he coordinates the Dow IMAGE Summer Bridge Program and aids in the instruction of a course that encourages a successful start in engineering for freshmen students. His involvement also includes serving as the president of NSBE's Golden Triangle Professionals chapter.
For more information on NSBE and a full list of Golden Torch Award recipients, visit nsbe.org.
The Bagley College of Engineering is online at bagley.msstate.edu. Follow us on Facebook, Twitter, Instagram and YouTube by searching for @msuengineering.
By Amanda Meeler