Chemical engineer earns competitive NSF CAREER grant
May 9, 2014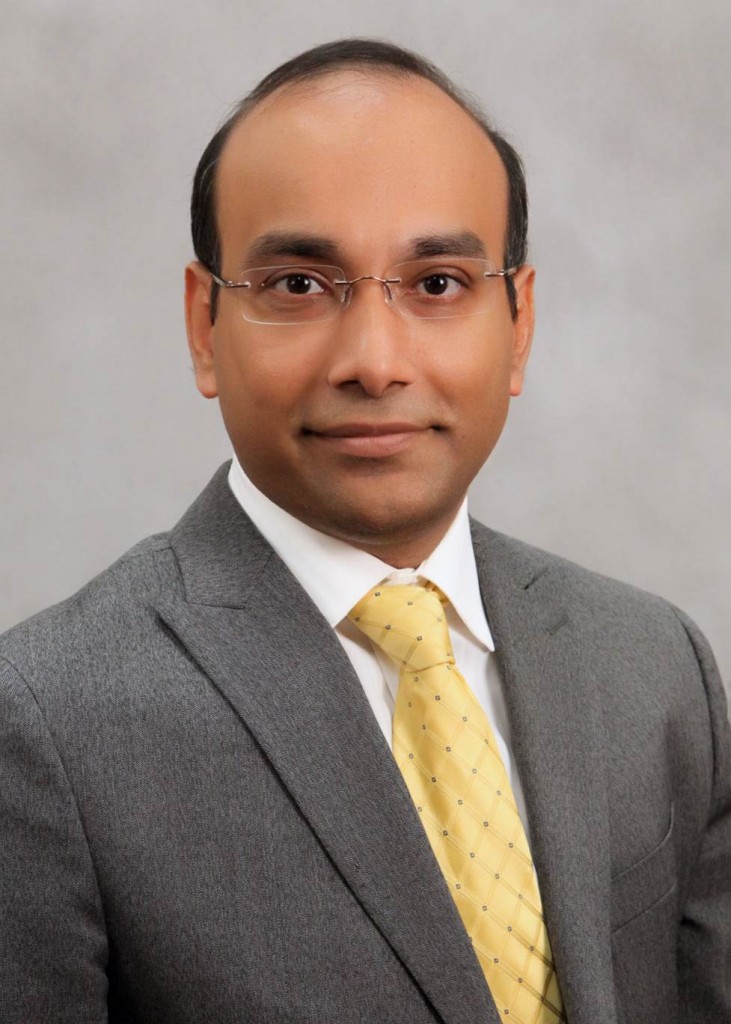 STARKVILLE, Miss. – A chemical engineer at Mississippi State University has earned a top research-funding award from one of the National Science Foundation's most prestigious programs.
Santanu Kundu, an assistant professor in the Dave C. Swalm School of Chemical Engineering, received an NSF Faculty Early Career Development (CAREER) award. The grant will provide more than $500,000 of funding over the next five years to support research into the mechanical properties of polymer gels.
"We are proud of Dr. Santanu Kundu for his efforts in learning, service and research at Mississippi State University and especially his proposed work on this project," interim dean Jason Keith said.
Polymer gels can be used in biological implants, food materials, oil recovery, and drug delivery. These and other applications can put the material under strain that results in instability and fracture.
Kundu's research will develop a unifying design principle for these soft polymeric gels that will link the molecular structure of the gels to its behavior under stress and strain, which could lead to the creation of more efficient, longer lasting gels. He also plans to incorporate the concepts of polymeric gels and this research into undergraduate and graduate classes.
"The contradictory behavior of polymer gels—soft but fragile at the same time—makes them very interesting to study, " Kundu said. "Although an increasing number of gels, with interesting functionality are being developed, our knowledge of their mechanical properties is incomplete. We aim to understand their complex behavior through experiments and modeling."
Kundu joined the Bagley College of Engineering in 2012 following postdoctoral appointments at the National Institute of Standards and Technology and the University of Massachusetts-Amherst. He holds a doctoral degree from Clemson University and a bachelor's from Jadavpur University, India, both in chemical engineering.
The National Science Foundation is a federal agency devoted to promoting the advancement of science and technology for the nation's welfare. It rates the CAREER program as its most prestigious award programs for early-career faculty who integrate research and education. For more information, visit www.nsf.org.
For more information about the BCoE, visit www.bagley.msstate.edu.
Additional information about Mississippi State can be found at www.msstate.edu.
By: Susan Lassetter