Bagley IISE student chapter earns Gold Award for sixth straight year
July 16, 2018
For the sixth straight year, Mississippi State University's Institute for Industrial & Systems Engineers student chapter has earned an IISE Gold Award from the national organization.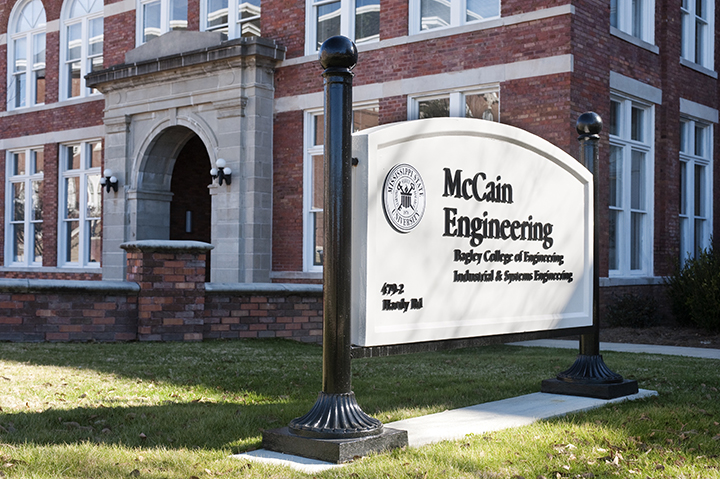 To qualify for the IISE's University Chapter Recognition Program, each student chapter must submit a chapter activity report to the organization. The activity report provides a measurement system that allows chapters to track their progress and see improvement trends. Gold, silver and bronze awards are then given based on points scored.
"Our department is very fortunate to have highly dedicated student leaders," said Lesley Strawderman, an associate professor of industrial and systems engineering and the group's faculty advisor. "Our IISE student officers work tirelessly to provide professional development opportunities, networking, and social events for their fellow students. Their work helps make our department inviting and supportive to all students. I am confident their success as a chapter will continue."
The Mississippi State Institute for Industrial & Systems Engineers student chapter first won a Gold Award from the IISE in 2013 and has earned the prestigious recognition in each year since.
Mississippi State is one of just nine universities whose student chapters have earned IISE Gold Award status in each of the last six years, joining chapters from Clemson, Ohio State, Purdue, Rutgers, Miami, Texas-Arlington, West Virginia and the University of Puerto Rico.
The Bagley College of Engineering is online at bagley.msstate.edu. Follow us on Facebook, Twitter, Instagram and YouTube by searching for @msuengineering.
By: Philip Allison