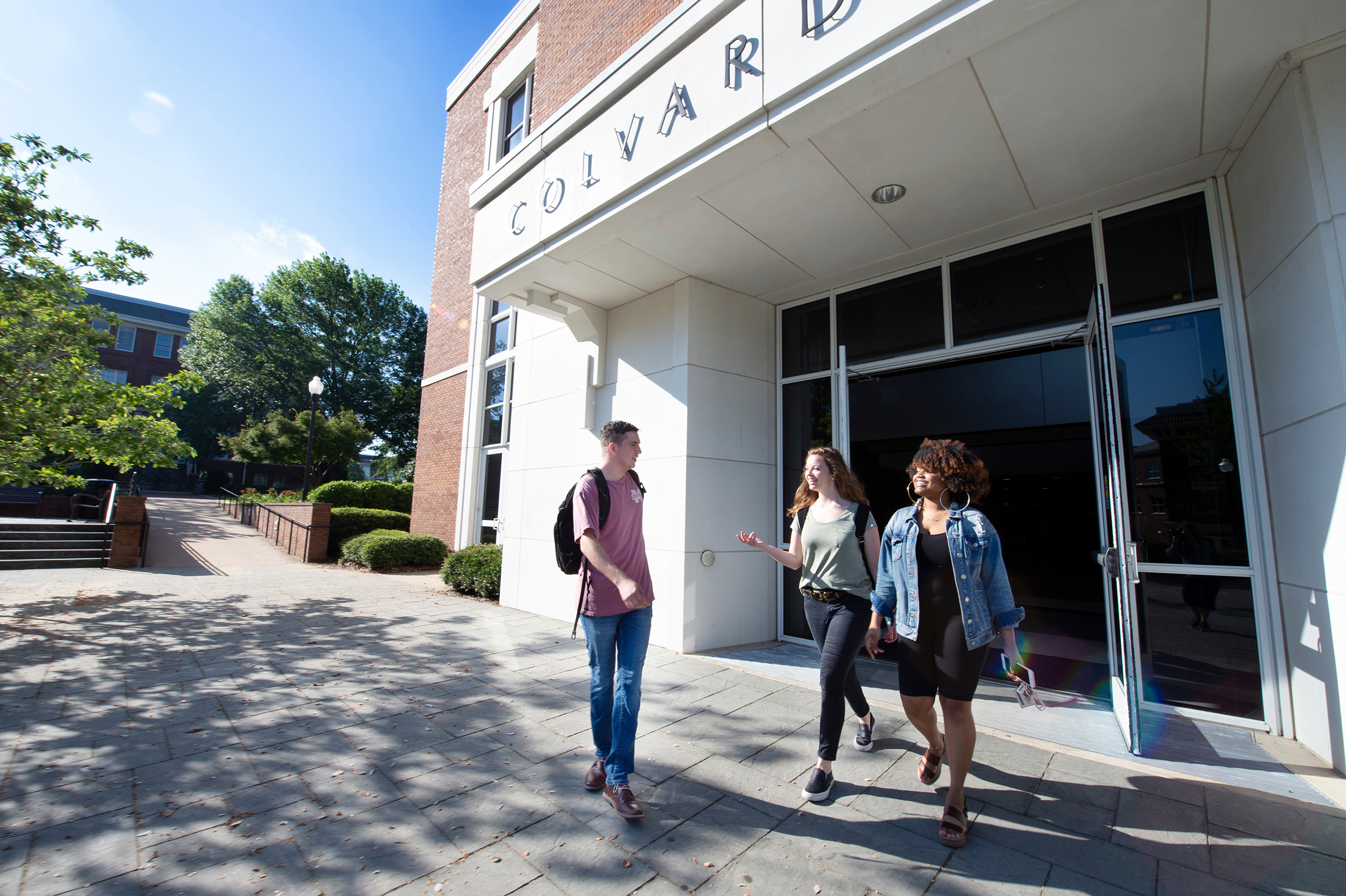 In a joint effort, two Mississippi State University units hope to give students an advantage in the job market by establishing the Engineering Leadership Excellence program.
The partnership between the Bagley College of Engineering's Department of Industrial and Systems Engineering and the College of Business allows students to earn a B.B.A. in Business Administration and a B.S. in Industrial Engineering. Both degrees are accredited by their respective accrediting bodies. The program can be completed with only one additional semester beyond the traditional four-year window.
Kari Babski-Reeves, head of the Department of Industrial Systems Engineering, explained that as the competitiveness of the job market continues to increase, holding dual degrees sets graduates apart.
"From going through this program, students gain technical engineering skills and maximized exposure to business acumen that other graduates will not have," she said. "These students are also uniquely positioned to pursue a number of graduate degrees in engineering and business."
She continued to say that students in the program can make significant progress on a graduate degree while completing both undergraduate degrees by taking advantage of MSU's Thrive in 5 program.
Completing the ELE program allows students to capitalize on the versatility of both bachelor's degrees. Through the program, students benefit from increased exposure to topics from both disciplines. The ISE curriculum focuses on instilling a systems-thinking perspective to improve processes and operations, which is expanded to overall business operations, the focus of the BBA curriculum. Graduates of the program are well positioned to assume jobs in nearly any work sector.
The ELE program curriculum includes such engineering courses as LEAN work systems, mechanics, statistics, engineering administration and project management, while business classes include the legal environment of business, principles of marketing, international logistics and physical distribution management.
Students must complete 143 hours over nine semesters to earn the dual degrees. To graduate, those enrolled must have a "C" grade or better in each required industrial engineering course and elective. All MSU admissions requirements must be met, and current MSU students are eligible to move into this new degree program.
The program's first cohort is set to graduate in the spring of 2023.
For more information about the program contact ISE Undergraduate Coordinator Brian Smith at smith@ise.msstate.edu or 662-325-7950. To view a curriculum sheet, visit: https://www.ise.msstate.edu/academics/undergraduate/dual_bsbba