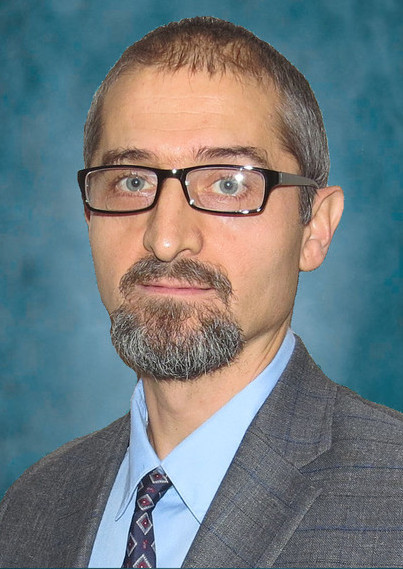 Adrian Sescu, associate professor in the Department of Aerospace Engineering, has been named to the Airbus Helicopters, Inc. Endowed Professorship for the Mississippi State University Bagley College of Engineering.
The Bagley College of Engineering honors the efforts of companies and individuals in the public and private sector who have made great efforts to the field of engineering through endowed chairs and professorships. Airbus Helicopters, Inc. manufactures and markets a wide range of aerospace technology including commercial aircrafts, helicopters and satellites. Established in 2013, the Airbus Helicopters, Inc. Professorship recognizes an aerospace engineering faculty member that will help improve external research support and foster relationships with outstanding undergraduate and graduate students.
Sescu, who began teaching at Mississippi State in 2012 as an assistant professor, is grateful for the opportunity to be named to the professorship.
"I have sincere appreciation for the College of Engineering, and a warm thank you to Department Head Rani Sullivan and Dean of the Bagley College of Engineering Jason Keith," Sescu said. "I am committed to contributing to the strategic plan of the engineering department and the university. I want to bring more research projects and associated funding, as well as get both graduate and undergraduate students involved in projects."
Among others, Sescu is currently working on a project founded by the Engineer Research and Development Center in collaboration with CAVS at Mississippi State which focuses on reduced order modeling of hypersonic turbulent boundary layers. Sescu is excited for the opportunities the professorship offers him to continue to collaborate and expand across disciplines at Mississippi State.
"This professorship means I will have to restate my personal expectations with respect to the university, to the College of Engineering, and to the Department of Aerospace Engineering. I will have to expand my research, my activities and my service to the university," Sescu said.
The generosity of MSU engineering alumni and friends has resulted in the establishment of a number of endowed faculty positions. For more information about the Airbus Helicopters, Inc. Professorship in aerospace engineering and other endowed chairs and professorships visit https://www.bagley.msstate.edu/people/faculty-staff/endowed.