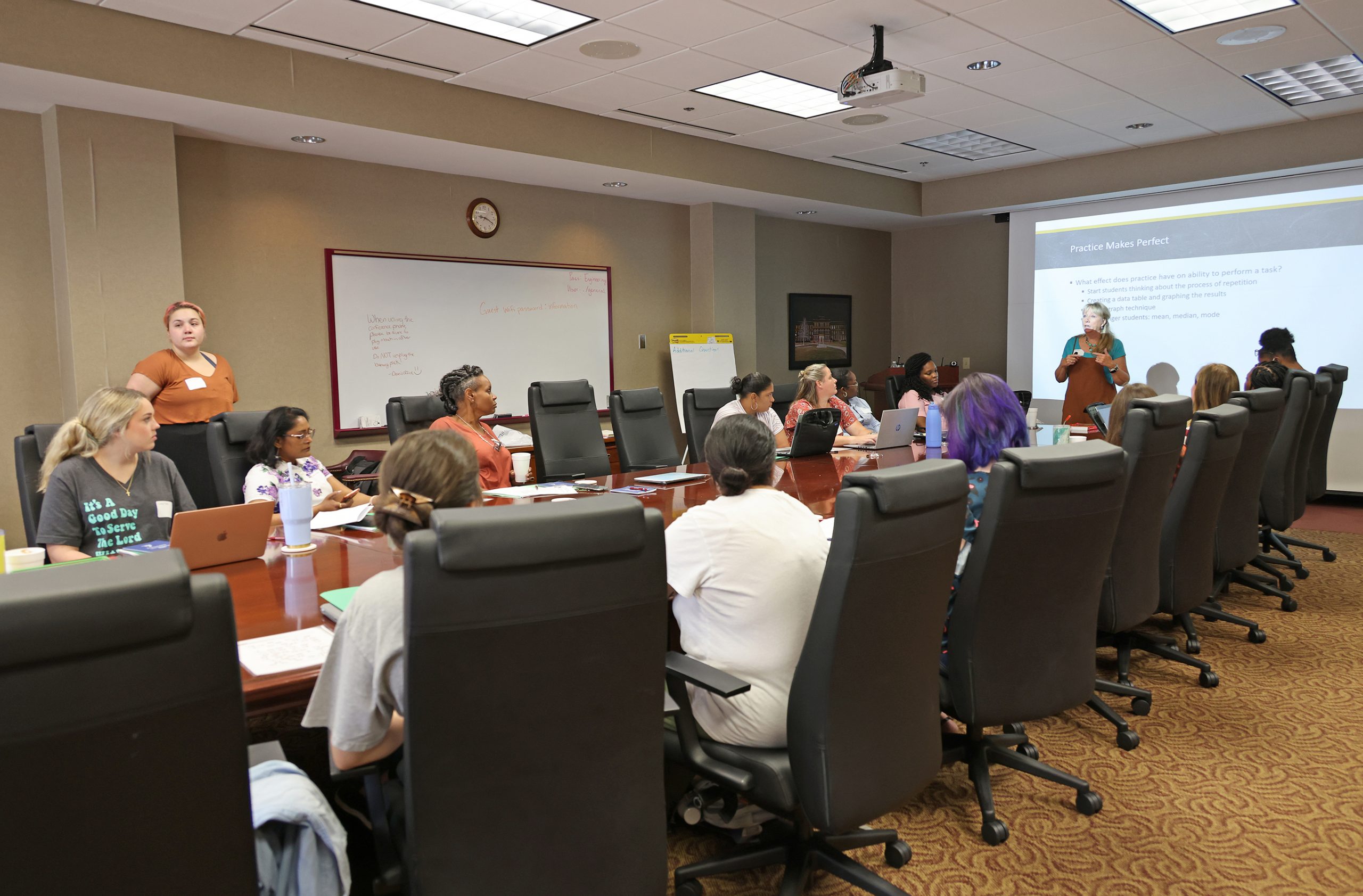 Twenty-five elementary, middle and high school teachers from across region five of Mississippi participated in a Science Fair Teacher Workshop in September.
Hosted by the Bagley College of Engineering's K-12 Outreach Office, the workshop hosted a full day of activities and discussion regarding the science fair events for the 2022-2023 school year. Educators from around the region took part in basic lab activities that could be used in their classrooms.
"We had a great turnout for the Science Fair Teacher Workshop," Tina Gibson, the region five MSEF coordinator, said. "This was the first one we hosted since before the COVID-19 pandemic, and I took the opportunity to walk the teachers through how I would introduce science fair to my students, and we did a lot of hands-on activities that could be used in an elementary classroom through a high school science classroom.
Each year the K-12 Outreach Office develops and implements programs and curricula to engage K-12 students and allows them to explore the fields of engineering through hands-on, minds-on problem-based learning activities. Professional development opportunities are provided for educators in many STEM-based programs. The office also aims to engage and expose young people to the field of engineering and the variety of potential careers and opportunities within the field, encourage young people to explore their interests within the engineering fields and bring attention to engaging a diverse population of future engineers.
The September 19 workshop allowed public, private and homeschool teachers to collaborate while helping them gain confidence in incorporating science fair materials into their lesson plans. Gibson explained that the number of state science fair participants has been down in recent years, most likely due to the pandemic. The goal is not only to grow the number of participants but to get those students to think of projects beyond the usual volcano project.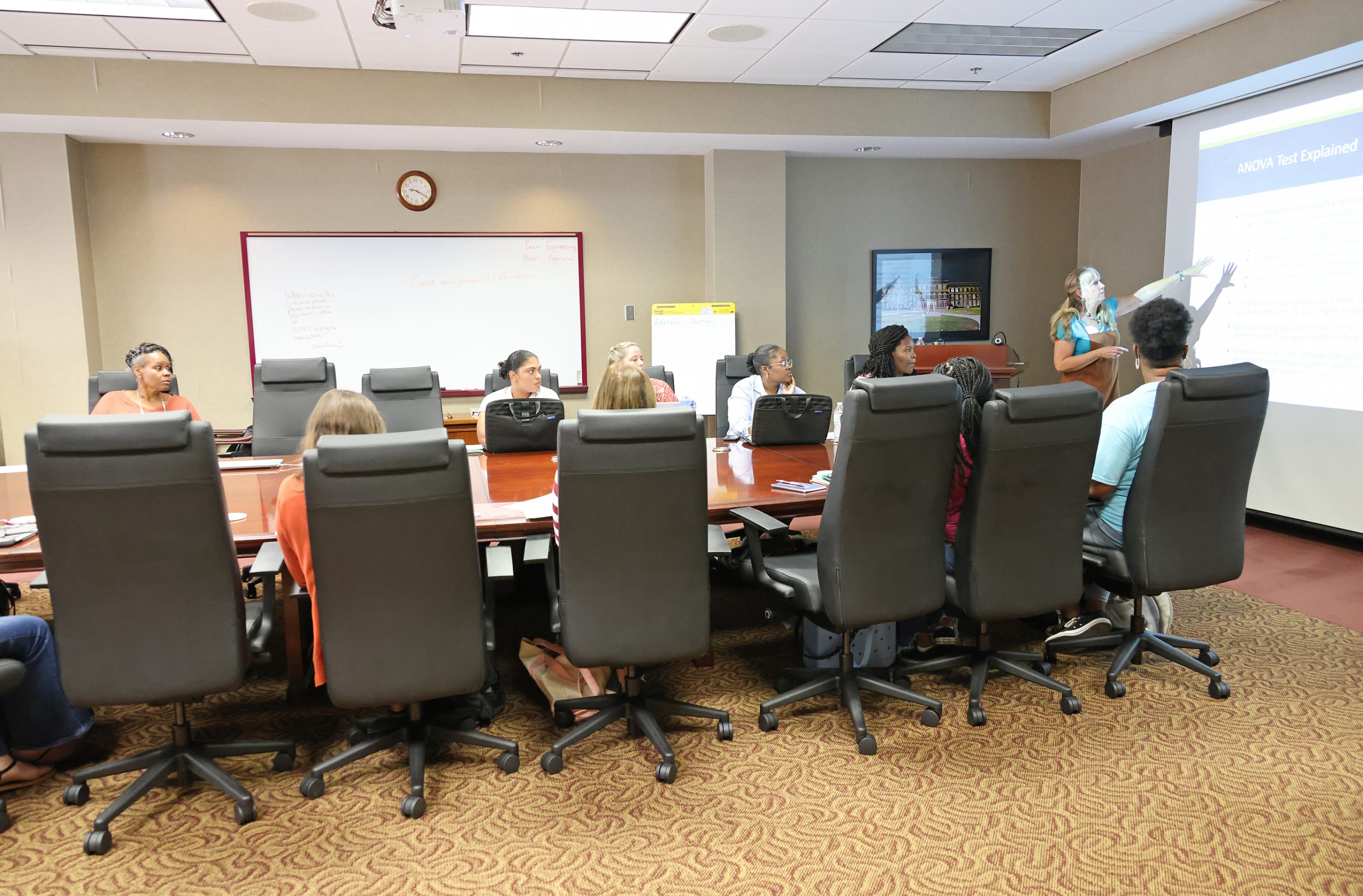 "We want to get them past doing a volcano or making elephant toothpaste. We want teachers to encourage them to do some things that require them to do statistics. We touched on that a lot during this workshop," Gibson said. "Ideally, a science fair project would build upon itself every year like a 'real' research project. That way students don't have to keep thinking of new ideas every year and can better understand the research process."
For more information about the college's K-12 Outreach Office, visit https://www.bagley.msstate.edu/outreach.