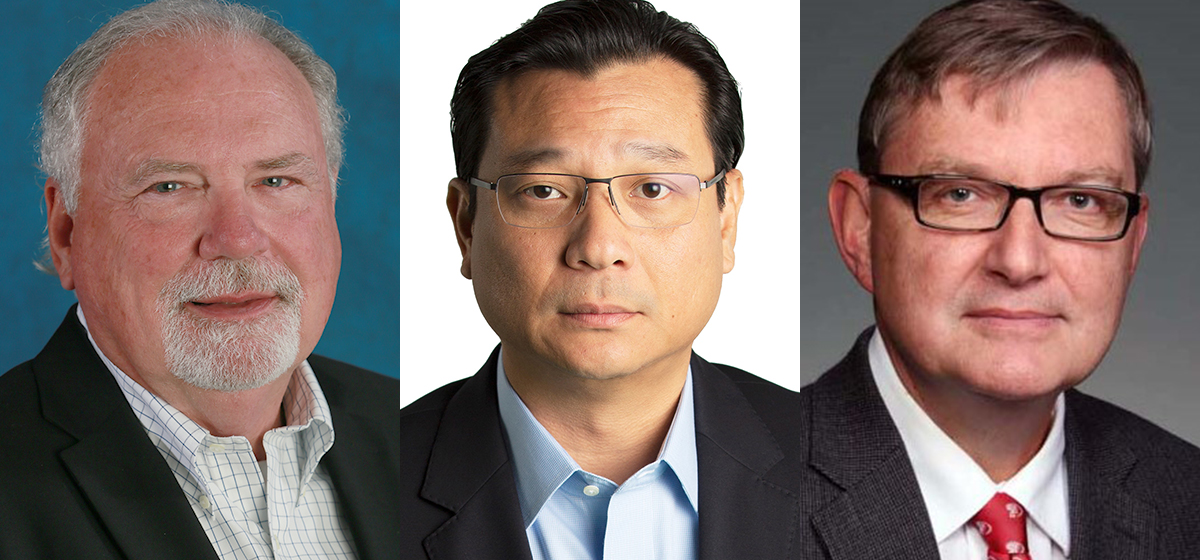 Three Mississippi State alumni have been chosen as the Department of Electrical and Computer Engineering Distinguished Alumni for 2023.
The honorees were recently presented their awards at a lunch, Friday, March 3, with faculty and the Electrical and Computer Engineering Advisory Board. This is the third year the electrical & computer engineering department has recognized a group of distinguished alumni.
"We take great pride in educating the leaders of tomorrow through our electrical engineering and computer engineering programs within the ECE Department," Samee Khan, department head for electrical and computer engineering, said. "The 2023 ECE distinguished alumni cohort cements our belief that we are truly educating tomorrow's leaders. The entire department is so very proud of their achievements."
Each of the awardees received a medallion and their names will be permanently displayed in Simrall Hall.
The three alumni selected as 2023 Electrical and Computer Engineering Distinguished Alumni are as followed: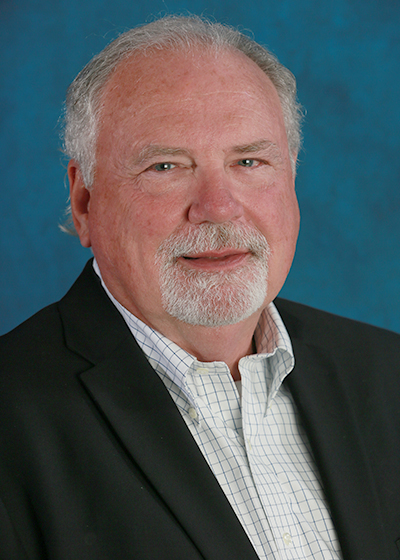 Terry Kemp
A native of Winston County, Kemp graduated from Nanih Waiya High School and earned a bachelor's degree in electrical engineering from Mississippi State University. Kemp believes that the trajectory of his entire career has been propelled by his educational experiences at Mississippi State University.
His professional career began with TVA's transmission planning and engineering division in Chattanooga, Tenn., followed by a position at Browns Ferry Nuclear Plant in Alabama. In 1978, he moved to Tupelo, Mississippi, to work in TVA's rates, contracts and power supply division. He later became general manager of TVA's Mississippi District, a position he held until he retired from TVA.
Beginning in 2010, Terry Kemp served as general manager of Starkville Utilities following a 36-year career at the Tennessee Valley Authority. In 2015, Kemp managed a merger that centralized electric, water and sewer services under one entity and expanded his scope of responsibilities. The reliability of the utility, which also serves Mississippi State University, consistently remains in the top quartile while operating on the lowest rate structure in the area.
Under Kemp's leadership, Starkville Utilities launched the Renew Principle, a performance-improvement initiative rooted in building stronger relationships with customers and the community. Additionally, Starkville Utilities' Future FOCUS program to upgrade water and electric infrastructure without significantly impacting rates reflects Kemp's commitment to strategic investments and has been part of the utility's forward-thinking approach, which earned the City of Starkville statewide recognition from the Mississippi Municipal League in 2021.
During Kemp's tenure, Starkville Utilities took a leadership role in investing in green energy, creating an EV charging infrastructure, and utilizing emerging technology to help build a more diverse energy portfolio to fuel Starkville's growth.
His lifetime of work in the public power industry has enabled him to serve others, has provided opportunities to improve and enhance local communities, and has given him a wealth of relationships beginning with MSU classmates and continuing with power distributors throughout the state and the Tennessee Valley. He is married to Starkville native Cathy Springer Kemp, and they have three married children and 11 grandchildren. He is involved in church and community and works as principal of Kemp Consulting. Kemp is also a member of the ECE Advisory Board.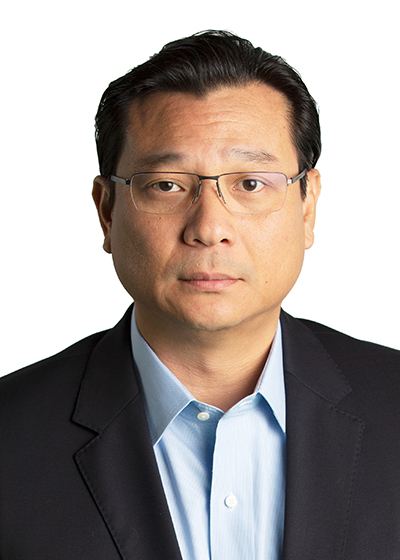 Huey Ngo
Huey J. Ngo lives in Brandon, Mississippi, with his family. He is currently operating his own consulting agency, GEN8 Technologies, and as COO for BloomBridge and DopplerHealth.
After graduating from MSU in 1999 with bachelor's and master's degrees in electrical engineering, he went to work for SkyTel in Jackson, Mississippi. He worked as lead engineer for a department that led the design and development of an OEM product line for Telemetry and Telematics applications utilizing SkyTel's nationwide network. He worked on some of the first wireless residential power meters and Fleet-based GPS Tracking products. He was awarded the Circle of Excellence award for his contributions to SkyTel's successes.
In 2006, Ngo joined Bomgar Corporation, an early-stage Mississippi-based technology startup. Through his leadership of the Products, Engineering, Support and Services departments, he led the development of a new generation of products that enabled the business to become the market leader for the Remote Support and Access market and a leader in the Cyber Security solutions market. As a member of the executive team at Bomgar, Ngo helped grow the business to a $2 billion business by the time he left at the end of 2018. During his tenure, he was also heavily involved in merger-and-acquisition activities, successfully acquiring four technology companies and three successful exit events to Private Equities.
Since leaving Bomgar at the end of 2018, Ngo has been sharing his knowledge and experiences by helping Mississippi-based entrepreneurs bring their ideas to market, providing operational mentoring, and assistance to their startups.
Ngo says the lessons and skills learned at MSU have been critical to his career accomplishments and is very proud of MSU's Electrical and Computer Engineering (ECE) program. Ngo and his wife have multiple scholarships and endowments established to help support future ECE Department needs and future generations of students.
Ngo is married to Lucia Intan, and they have two children. Ngo also serves on the advisory board of the Electrical and Computer Engineering department at Mississippi State University.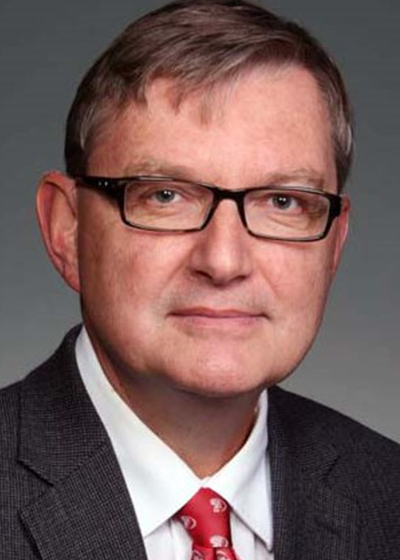 Damir Novosel
Damir Novosel is president of Quanta Technology (now a subsidiary of Quanta Services), a company he co-founded in 2006 to provide practical and advanced solutions for modernizing electric grid infrastructure. Under his leadership, Quanta Technology has emerged as a major technology, consulting, and testing company providing industry-leading services to the energy industry. He was also president of Quanta Energized Services, which achieved a perfect safety record during his tenure.
Before that, in 2003, he established KEMA's North American T&D Consulting arm to provide engineering and strategic consulting services. Previously as VP of Technology and Product Management at ABB, Novosel led a team of approximately 1,200 people in developing a portfolio of new products and systems for the global market.
Dr. Novosel has been a lifelong volunteer of IEEE with a range of leadership and service activities, including standards. As president IEEE Power & Energy Society, he formed the IEEE PES Industry Technical Support Leadership Committee, which expanded outreach to industry executives, government, and regulatory bodies (e.g., US DOE, US FERC, and US NERC). While he was the PES President, the membership exceeded 40,000 members. Novosel is regularly invited to be a keynote speaker and a plenary panelist at global industry conferences. Throughout his career, he has also held 18 national and international patents, authored over 200 articles and reports, and contributed to seven books.
He was a Fulbright scholar at MSU and owns his business success and leadership approach to lessons learned at MSU. One such lesson was that an individual could accomplish much more through teamwork. That experience translated to his first job, where he built a team that developed new power system protection and automation methods, resulting in numerous patents and implementations in commercial products. This entrepreneurship approach helped him build larger organizations that embody that same MSU spirit.
After earning his bachelor's degree in electrical engineering at the University of Tuzla, Bosnia and Herzegovina and his master's degree at the University of Zagreb, Croatia, he earned his Ph.D. in 1991 at Mississippi State University. Dr. Novosel is passionate about leadership development and mentoring. Throughout his career, he has developed and mentored technical experts and business leaders. Dr. Novosel has been an adjunct professor at North Carolina State University since 1997 as part of his commitment to teaching and mentoring.
The Department of Electrical and Computer Engineering at Mississippi State University consists of 27 faculty members (including seven endowed professors), seven professional staff, and over 700 undergraduate and graduate students, with approximately 100 being at the Ph.D. level. With a research expenditure of over $14.24 million, the department houses the largest High Voltage Laboratory among North American universities. More information may be found on ECE's website.