Student Spotlight: Karlee Mott
November 22, 2019
For Karlee Mott, being a first-year, out-of-state student with enough credit hours to be considered a sophomore, finding her place at Mississippi State University was a little more difficult than she imagined.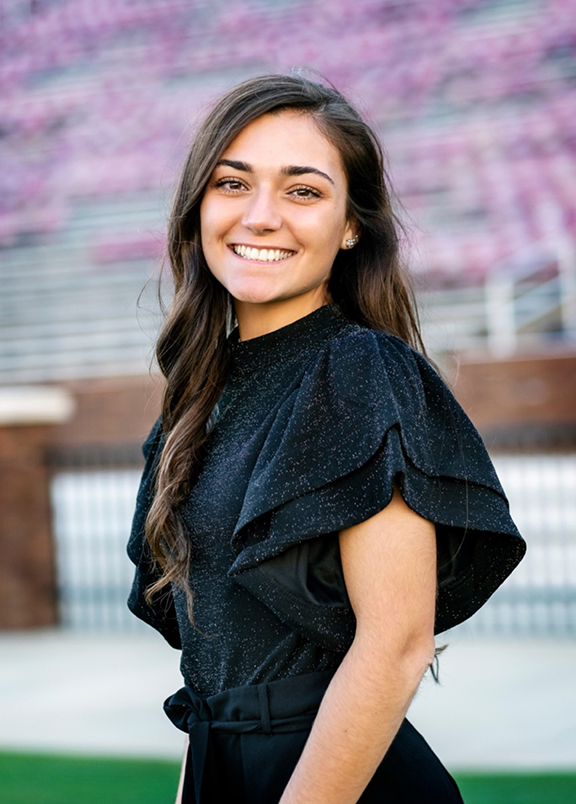 A biomedical engineering major from Ponchatoula, Louisiana, Mott tackled that challenge by getting involved in a variety of organizations, both on campus and in the community. In just her first semester on campus, Mott is already involved with Freshmen Edge, Chi Omega sorority, Engineers Without Borders, the Brickfire Project, the Catholic Campus Ministry, and attends St. Joseph's Catholic Church.
But, thanks to a little encouragement, she will add another entry to the list during Saturday's football game against Abilene Christian University: Homecoming Court.
Mott's friends convinced her to apply for homecoming court the day the application was closing. Initially reluctant, she thought to herself, "Just take a chance, see where it lands me, and then stick to it." Little did she know she would soon earn the title "Sophomore Class Maid."
Mott was elected in a school-wide vote and will represent the sophomore class as one of eight maids on the 2019 Mississippi State University Homecoming Court.
"I want to represent out-of-state students who have no prior affiliation with Mississippi State but who still want to represent the school in a positive way because we are all here for a reason," Mott said.
For Mott, part of that reason is being a biomedical engineering major on the pre-med track. She has dreams of becoming a missionary doctor, which began when she visited Peru on a mission trip and completely fell in love with the idea of helping people while also sharing her faith.
In her native Ponchatoula, Mott was, and still is, very involved with her community. She was active with her youth group and still returns to serve as an adult leader. And while in high school, Mott led a community service club called Helping Hands, which helped her envision herself as a missionary.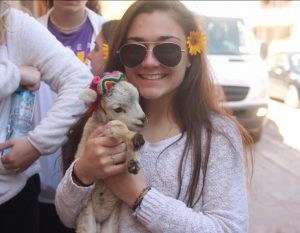 Since Mott enjoys helping others, Homecoming Court and the idea of being in the spotlight was not necessarily her cup of tea. But she's embraced her selection as one of just two sophomore maids.
"I told myself, 'I'm just going to do it' and I am really enjoying it so far," Mott said. "I've always been the kind of person that is organized and structured but with college and getting older, it's been one of those things like, 'Well, I want to try new things', so I do."
For Mott and her fellow members of the Homecoming Court, the week leading up to Saturday's Homecoming game has been nothing short of busy. From Sunday to Saturday, there were scheduled events every day that were designed to get them into the community and interacting with Mississippi State students. They started the week off with a chapel service on Sunday, and throughout the week there were events like a movie night, field game day, and breakfast with the court. On Saturday, the day begins with everyone by being dressed at 7 a.m. and staying present and engaged until the game that evening.
"I don't know how I am ever going to get my hair to stay curled that long, but that's an issue for another day," Mott added with a laugh.
"This is out of my comfort zone a little bit," Mott said. "But I'm excited for it at the same time. It should be fun."
By: Kaleigh Walker