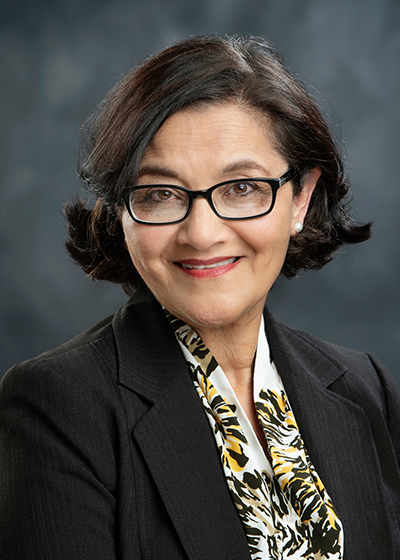 The Mississippi State University Department of Aerospace Engineering, located in the Bagley College of Engineering, has named Rani Sullivan as its new department head.
Sullivan, an aerospace professor, served as interim head of the aerospace department before beginning the permanent position on July 1, 2022.
Sullivan, a three-time graduate from Mississippi State, said she looks forward to leading the department where she was once a student.
"I'm honored that I have been selected to lead, as this department has a rich heritage in innovative aerospace education and research." Sullivan said. "I have a long history with this department as a student and faculty member and I found myself in the unique position to hit the ground running.  I look forward to working with all our constituents to achieve higher levels of success."
Sullivan graduated from Mississippi State in 1989 with a bachelor's in aerospace engineering. She also received her master's of science in engineering mechanics. She then finished her studies with a Ph.D. in general engineering with a concentration in aerospace engineering from Mississippi State in 2003.
Previously, she was a research engineer at Mississippi State's Raspet Flight Research Laboratory. She then became a lecturer for the aerospace department and began teaching in 2005 as an assistant professor. In 2018, Sullivan was promoted to professor and named to the Richard H. Johnson Endowed Chair.
As a researcher, Sullivan focuses on engineering education, composite manufacturing and mechanical and non-destructive characterization and analysis of polymer matrix composite materials and large-scale structures for aerospace applications.  She continues to serve as the director of the ASE High Performance Composites Materials Laboratory.
Sullivan is an associate fellow of the American Institute for Aeronautics and Astronautics. She is the recipient of the 2019 Hermann Oberth Award for advancement in aeronautical sciences.  In 2014 she was named the diversity educator of Mississippi and received the SAE International Ralph R. Teetor Educational Award.  She is a member of the Bagley College of Engineering Academy of Distinguished Teachers.
In her new position as department head, Sullivan plans to continue engaging alumni and working hand in hand with students to create positive experiences at Mississippi State.
"I am eager to engage alumni and industry partners and get them excited about the potential of our department because I want to graduate really happy alumni," Sullivan said. "As relationships are key to our success, we will continue strong mentoring and collaboration between students, faculty and staff as our department achieves new levels of excellence."