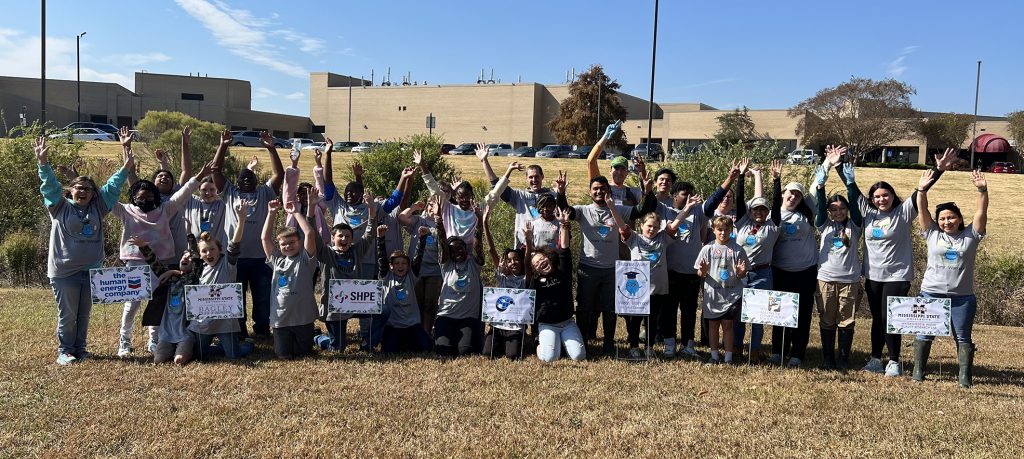 Students from Starkville Oktibbeha School District's West Elementary received first-hand experience in water research thanks to Mississippi State University's associate professor and research associate from the Watersheds and Water Quality Research Lab in the Richard A. Rula School of Civil and Environmental Engineering.
John Ramirez-Avila, Sandra Ortega-Achury and students from the Society of Hispanic Professional Engineers, the Soil and Water Conservation Society and Engineers Without Borders, hosted a Teaching Water outreach event for the fifth graders.
"Many of our students are interested in some type of community outreach for various reasons," Ramirez-Avila explained. "We were actually planning an outreach at a different school when we got an invitation from Ashley Entsminger, a fifth-grade teacher at West Elementary. She asked if the school had any opportunities to help her students improve their state test scores, specifically in science."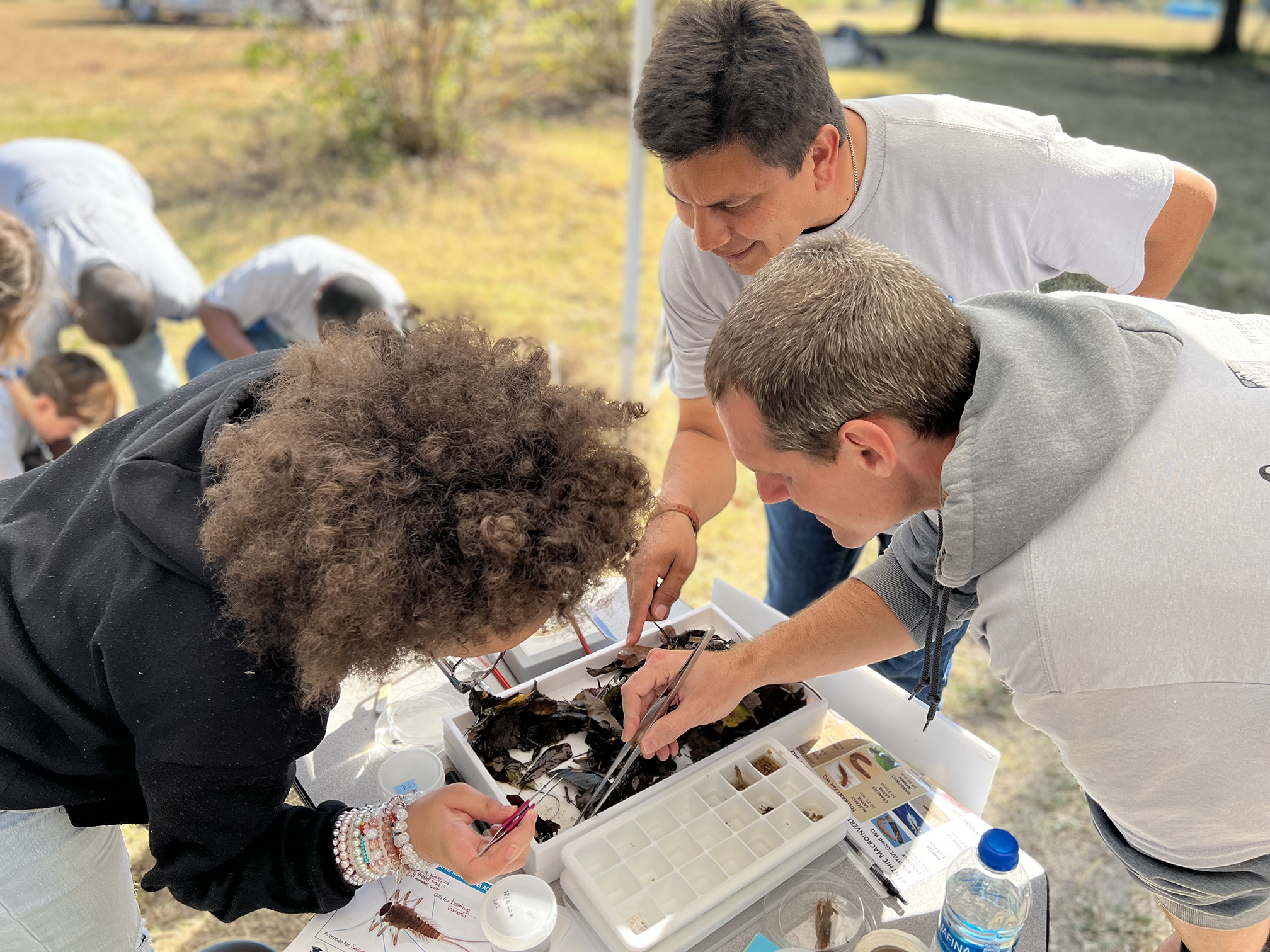 From there, Ramirez-Avila and his team began planning the outreach centered around soil and water conservation. The two-part event started in the students' classroom, where the team discussed watershed management, some principles of hydrology and the water cycle with the fifth graders, and an environment water table activity. The second part of the outreach included a field trip to Mississippi State's campus, where they participated in three different water activities centered around Catalpa Creek. The first two stations focused on testing the creek's water quality by using two different methods. The third station featured a macroinvertebrate assessment to determine how healthy is the water in Catalpa Creek.
"It was a really great experience for the kids, and at the end of the day, we sat down and asked them questions about what they learned, and they really participated in that," Ramirez-Avila said. "There's nothing better as a researcher and teacher than to have students engage with you, and that's what these students did."
Entsminger echoed Ramirez-Avila, explaining that the experience brought the concepts that they had  been discussing in class alive for her students.
"The students were able to put their hands on the concepts that we had been learning this semester. They are still talking about this, and we can't wait to collaborate again," she said.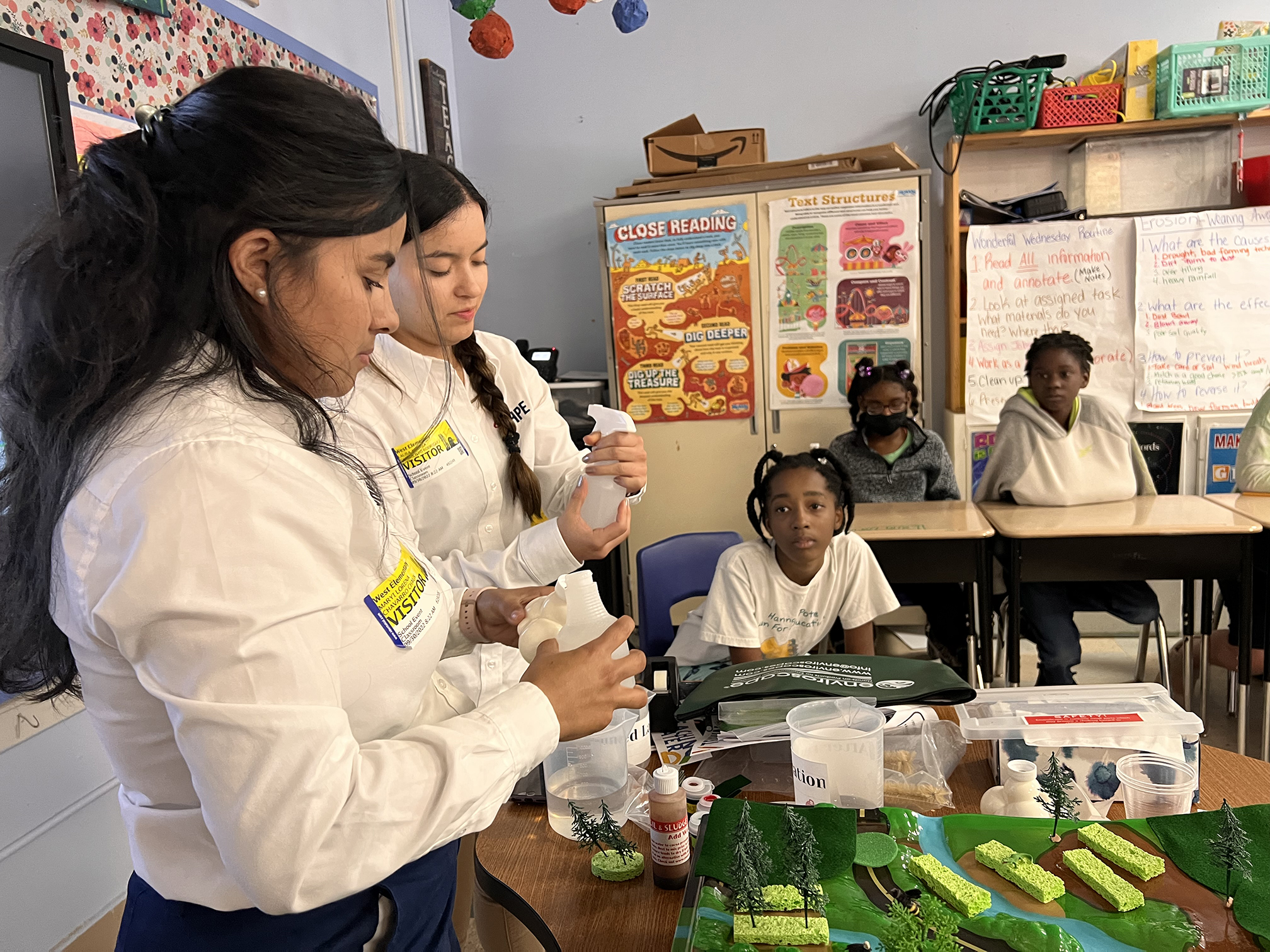 The class also discussed why there had been water-quality issues in that part of Catalpa Creek. Ramirez-Avila said the students were surprised to find themselves removing garbage from the creek. When they asked why it was there, he took the opportunity to teach them how one small action, such as a few people throwing their garbage on the ground, can affect an entire water system. Ramirez-Avila went on to say that the elementary students were interested in what he and the MSU students had to say. After some initial hesitancies about climbing into the creek, the students participated fully in all the activities. So much so that Ramirez-Avila and the student groups are considering making this outreach a yearly event.
"They did enjoy everything about the activities, and it was a nice reward for us to see their happiness, motivation and participation. We got to discuss what we can do as a community to improve water quality in streams. It makes you feel proud," he said.
The Watersheds and Water Quality Research Lab and the Richard A. Rula School of Civil & Environmental Engineering at Mississippi State University proactively utilize teaching, research, and service to educate baccalaureate, master's, and doctoral students so they can become competent, dynamic, and ethical engineers of the future. The research lab and school can be found online at www.cee.msstate.edu/wwqrl and on Facebook and Twitter. MSU's chapter of Society of Hispanic Professional Engineers can be found on Facebook, Twitter and Instagram. MSU's chapter of Soil and Water Conservation Society can be found online at https://msstate-swcs.weebly.com/about.html. MSU's chapter of Engineers Without Borders can be found online at https://msstateewb.weebly.com.