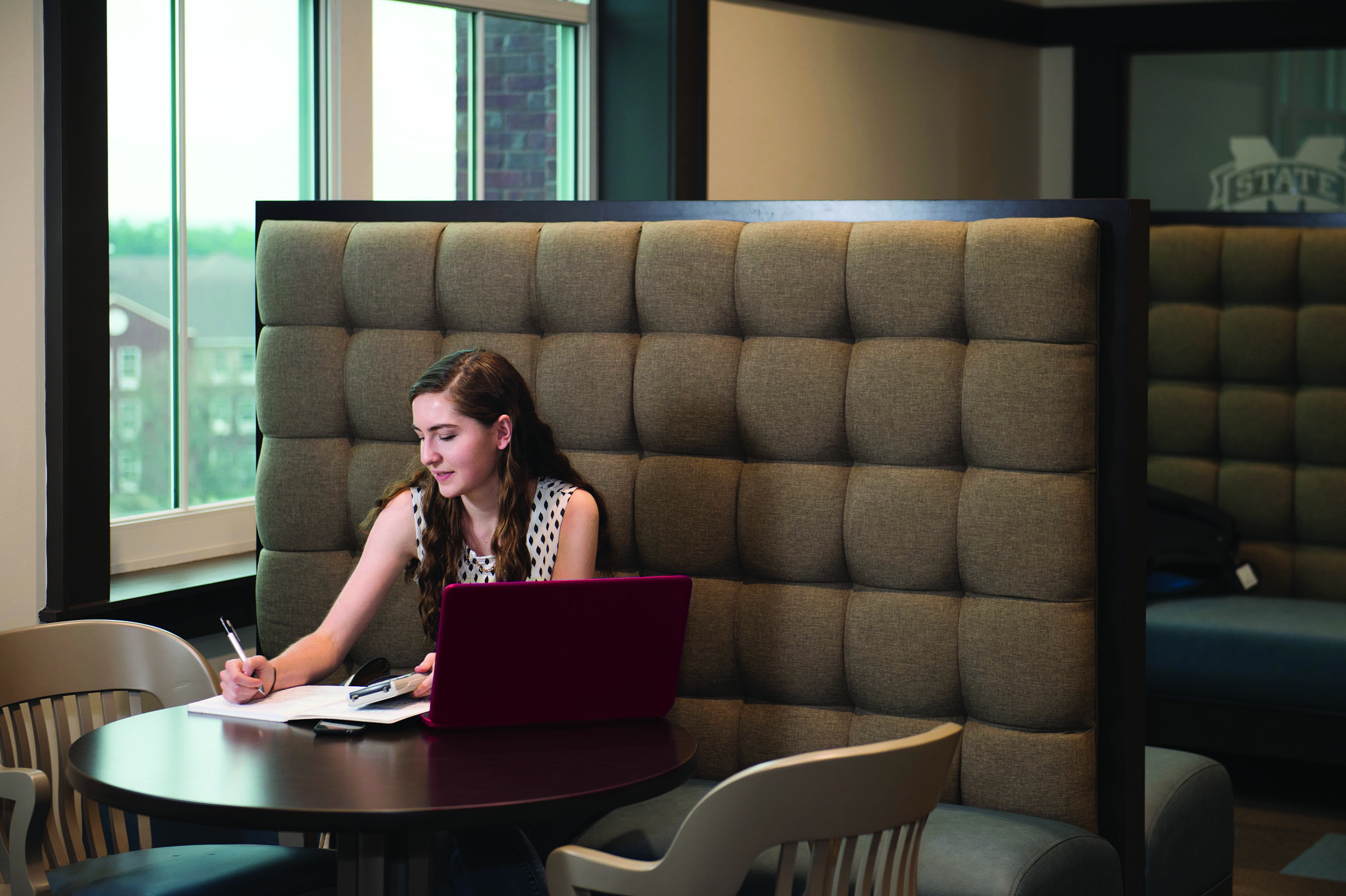 Mississippi State University students are now eligible to obtain a bachelor's degree in electrical engineering or a bachelor's degree in industrial engineering from almost anywhere in the world, thanks to the new online degree programs.
"This is an exciting opportunity and opens our online outreach to a new group of individuals. Previously, our online offerings have been graduate level," Tamra Swann, distance education coordinator for the Bagley College of Engineering, said. "These new undergraduate online programs provide options for students who might not be able to come to campus to complete their engineering bachelor's degree or students who had to leave campus early for personal or professional reasons."
Enrollment in both programs began fall semester of 2022. While these are the first undergraduate engineering options for online education, the Bagley College of Engineering offers ten master's degrees, nine doctoral degrees and eight endorsements or certificate programs through MSU Online.
Students who enroll in the 128-credit hour electrical engineering undergraduate program will take courses in digital devices, circuits and electronics, electromagnetic field theory, and modern energy conversion. In their senior year, they can take additional course work in one or more technical areas, including telecommunications, electromagnetics, power systems, high voltage, feedback control systems, microelectronics, signal processing and computer systems.
"Electrical engineering is such a diverse branch of engineering. Electronic devices are embedded in our lives, and strong electrical engineers help make these products and help make them more efficient and useful," Swann said.
MSU's degree in electrical engineering is ideal for students who want to be involved in the design, development and practical application of electrical devices and systems and the use of electrical energy. The curriculum in electrical engineering has a foundation based on the principles of the electrical and physical sciences.
"The new electrical engineering online degree program is a testament to the ever-changing land-grant mission. Our constitutions have changed since 1878, and so must our mission to serve the next generation of students – through digital media, I believe that the department, its faculty and staff are 100% ready and committed to providing the quality education that has been the staple of the electrical and computer engineering department for over a century to our online undergraduate students," Samee Khan, department head for electrical and computer engineering explained.
The online industrial engineering program students graduate with a broad education, emphasizing industrial and systems engineering fundamentals and practices, enabling them to function effectively in systems involving people, materials, information, energy, money and more. The 128-hour program helps students develop a global view of operations needed to deliver goods and services, focusing on physical, informational and data systems. Industrial and systems engineering applies engineering methods and the principles of scientific management to the design, improvement, and installation of integrated systems of people, materials, information, equipment, and energy.
"Industrial and systems engineering is a very versatile degree, and we have students that have gone on to have leadership roles at Disney, Tesla, Ingalls, International Paper and many other companies. The demand for ISE graduates is one of the highest of all engineering disciplines due to their broad training making them invaluable to nearly every work sector internationally," Kari Babski-Reeves, department head for industrial and systems engineering, said. "By offering this powerful degree online, we can provide opportunities to those that cannot physically be here in Starkville."
Swann explained that the online programs are ideal for individuals who need the flexibility to study without being confined to the college campus. Many individuals, who are at different points of life, could benefit from an undergraduate degree, but familial, financial or professional obligations prevent them from the flexibility of studying on campus.
"Historically, I think we've looked at the nontraditional bachelor's student as one who either didn't get to attend college at 18 or even finish their degree. Now, due to changes in society, the nontraditional student taking online courses can also include the 18-22 year old who has a great part-time job and home or circumstances that prevent them from relocating," she said.
Swann said MSU students in either online program experience the same level of rigor and complete their classes and degree with the same level of knowledge as any on campus student attending the state's largest institution with a history of strong engineering graduates.
"We pride ourselves at Mississippi State, and especially in the Bagley College of Engineering, that students completing our courses online or in person get the same quality education from the same quality faculty," Swann said.
For more information about the Bagley College of Engineering's online programs, visit https://www.bagley.msstate.edu/distance/programs.
For more information about Mississippi State University's online programs, visit https://www.online.msstate.edu.