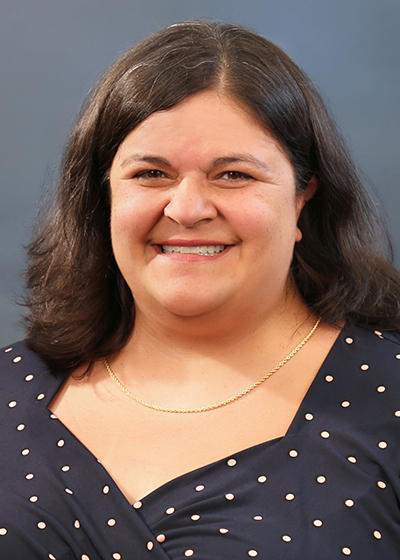 Mississippi State University has named Jean Mohammadi-Aragh as the new Director of Diversity Programs and Student Development for the Bagley College of Engineering.
The Bagley College of Engineering's diversity office has a mission to foster a diverse, inclusive, and equitable learning and working environment where all voices, viewpoints, and backgrounds are encouraged and respected. Through the long-standing commitment to diversity supported by engineering student organizations and programs the diversity office offers, the Bagley College of Engineering has been named among the top 15 institutions of higher learning in terms of graduating engineers from underrepresented populations.
Mohammadi-Aragh earned two of her engineering degrees at Mississippi State University. Often the only woman in her electrical and computer engineering classes, Mohammadi-Aragh believes representation in the field of engineering is important.
"Diversity is absolutely critical to solve current and future engineering challenges, and there have been some groups that are historically underrepresented in engineering. So, we're working hard to tell members of those groups that they belong here in the Bagley College of Engineering. And as more students from underrepresented populations graduate with engineering degrees, the clearer that message becomes," Mohammadi-Aragh said.
Mohammadi-Aragh said she hopes to grow the diversity program for faculty, staff and students.
"When I say 'diversity, equity, and inclusion is important', I mean it for everyone. Historically, a lot of our diversity programs have focused on undergraduates and, specifically, that transition into college, and that's important." Mohammadi-Aragh said. "We're going to keep doing that, but now we're also looking at ways to further support our mission for all engineering students, and faculty and staff as well."
Mohammadi-Aragh has a long history of promoting diversity, equity, and inclusion in engineering through activities such as her toy adaptation outreach program and her National Science Foundation supported research project investigating the role of culture in encouraging women to pursue engineering fields
In her new role, Mohammadi-Aragh is committed to working together as a team with students, faculty, staff, and industry representatives as she enacts new programs.
"When I meet someone who has different experiences and perspectives from me, that is the moment to listen and learn. Then, together, we can see new ideas and engineer better solutions," Mohammadi-Aragh said. "As I look to the future, I want to surround myself with diverse people who can help me develop the programs we need to support the engineering community we have here on campus."
To learn about the Bagley College of Engineering's diversity program and the opportunities it offers, visit https://diversity.bagley.msstate.edu/ or stop by the diversity office located in the McCain Engineering Building.