Bagley student wins award at the 2018 AIChE student conference
January 22, 2019
Junior chemical engineering major Mayukh Datta recently captured second place for his poster presentation at the 2018 American Institute of Chemical Engineers national student conference.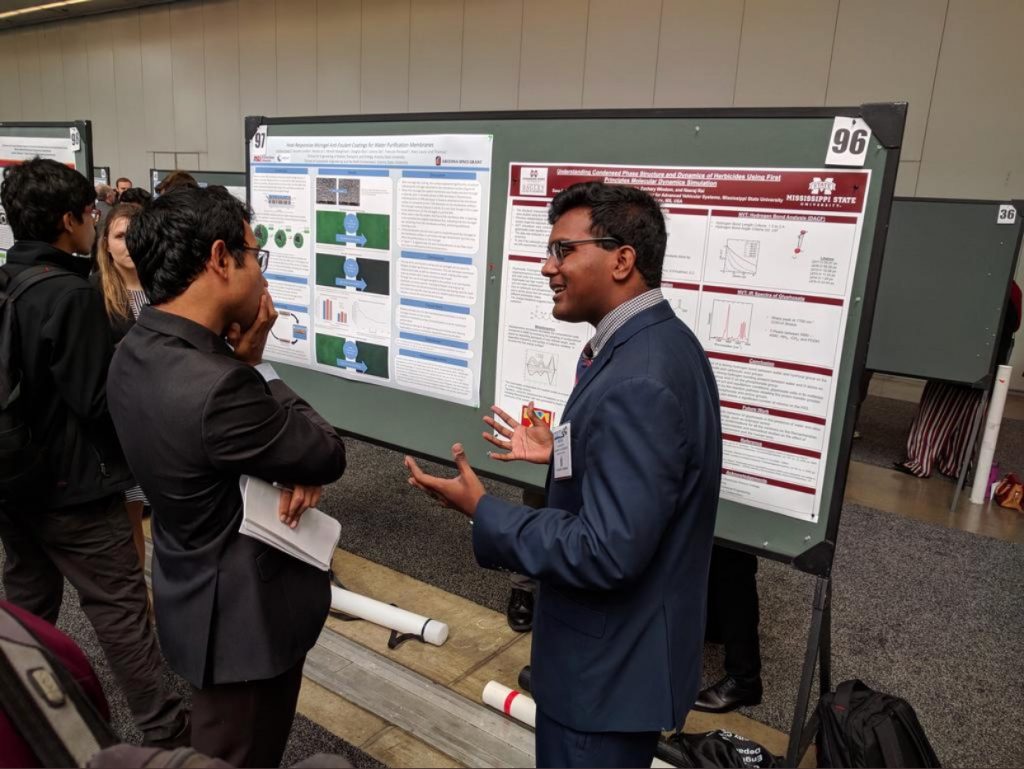 His poster took home runner-up honors in the Environmental Science and Engineering Category II division at the conference, which was held in Pittsburgh.
"Winning this award felt amazing. This was my first time participating in a national conference, and thanks to my research mentor, Dr. Neeraj Rai, and the Bagley College of Engineering, I was able to attend it," Datta said. "So naturally, placing in a national conference early in my undergraduate career ensured that my research trajectory was correct."
While at the conference, students spend four days gaining career information, attending social events and participating in various competitions. Student engineers learn more about the chemical engineering profession while meeting other young professional members, leaders and industry professionals from numerous engineering specialties.
Datta was able to attend the conference thanks in part to a travel grant from the Bagley College of Engineering.
"Receiving this grant assured me that the Bagley College of Engineering is committed to the students' research endeavors," Datta said.
The Bagley College of Engineering is online at www.bagley.msstate.edu and can be found on Facebook, Twitter, Instagram and YouTube at @msuengineering.
Mississippi State University is Mississippi's leading university, available online at www.msstate.edu.
By Julia Gibson