Concrete Canoe team earns Top 15 finish at national competition
June 28, 2018
The Mississippi State University Concrete Canoe team earned its highest-ever finish at the American Society of Civil Engineers' National Concrete Canoe Competition, placing 14th overall.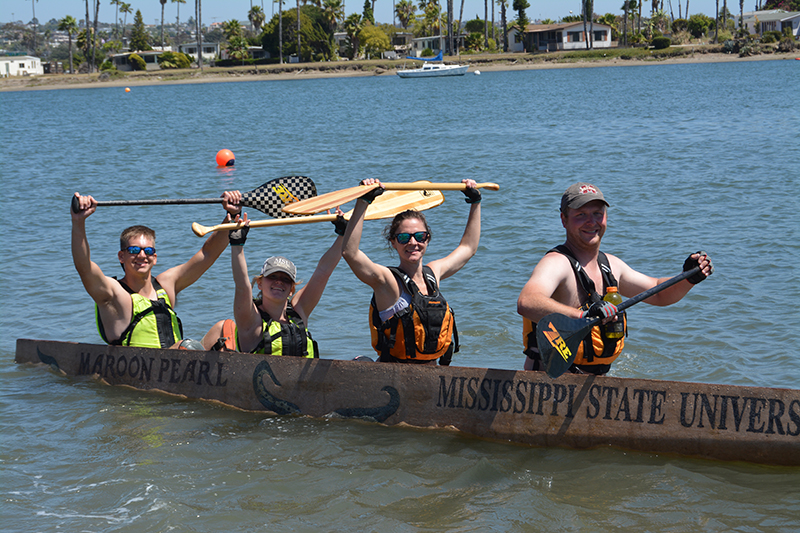 The team, made up of civil engineering students from Mississippi State's Bagley College of Engineering, also posted a pair of Top 6 finishes in racing events to record the school's first Top 10 showings in any of the five race categories. Mississippi State finished fifth in the co-ed sprint and sixth in the men's sprint.
The competition, which was hosted at San Diego State University, evaluates teams on the design and construction of 20-foot long, concrete canoe, a technical design report, formal business presentation and five different races: men's and women's endurance and sprint races and a co-ed race.
Mississippi State's team earned a total of 5.8 points to finish the 25-team competition in 14th place. The team placed 11th in the design paper category and ranked 18th in the oral presentation category. In addition to the Top 10 race finishes, the team finished 17th in the women's endurance/slalom race and 18th in the men's endurance/slalom race.
"It was a huge honor to compete this year, and not only redeem ourselves from last year, but to also make history for our team," 2018 Team Member and rising team captain Mariette Wientjes said. "Our goal was to get points with a lighter canoe and we were able to do that."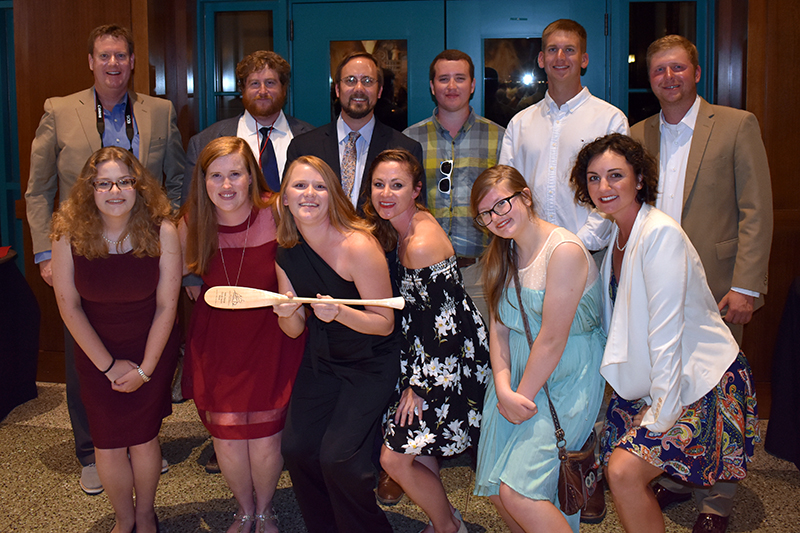 Last year's canoe, named House Starkville, weighed a massive 321 pounds, and the team finished the 2017 competition with zero points. For this year's competition, the team was able to drop the canoe weight of The Maroon Pearl to 198 pounds, making it the lightest canoe in Mississippi State history.
This year's team, which was led by captain Eric Blackmon and co-captain Taylor Buie, set the bar high for returning members, Wientjes said. As captain for the upcoming 2019 team, she said her main goal was to focus on building a lighter canoe to allow the team to earn more points.
"Next year, I would like to push to make the Top 10 overall and prove that Mississippi State University is a force to be reckoned with," Wientjes said. "We want to prove that we have enough ingenuity and determination to make it to Nationals consistently and be an actual threat to the rest of these amazing teams, because Mississippi State really is a great engineering school."
"I was just really proud of the camaraderie and competitive spirit the team showed in San Diego," said Seamus Freyne, an associate professor of civil engineering and the team's faculty advisor. "This team established plenty of positive momentum that will carry into next year. It's really a great student activity. And word even spread to the incoming freshman at orientation as several of them have already registered for the course that's required to join the team."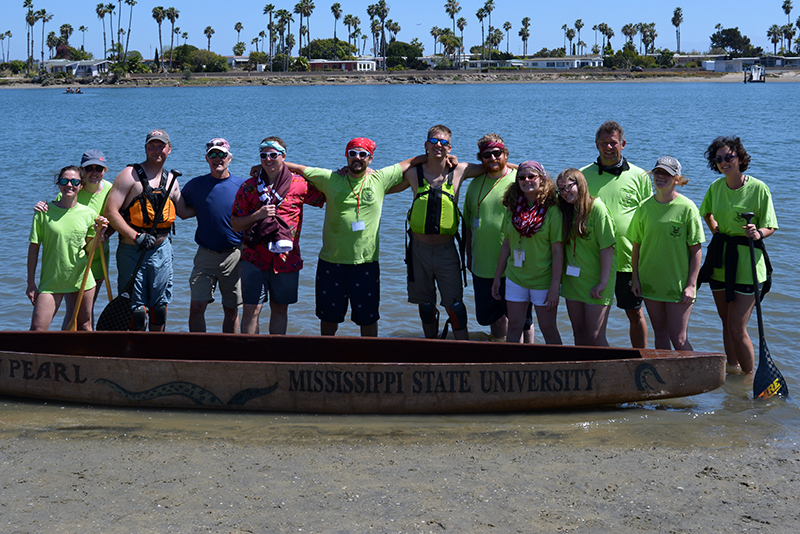 MSU's team first qualified for nationals after winning the Deep South Student Conference Competition that was hosted in March, marking MSU's fifth national competition qualification. The first being in 2007, and the two most recent being 2015 and 2017.
Sponsored by the ASCE, the National Concrete Canoe Competition is known as the America's Cup of Civil Engineering. The concrete canoe program is designed to test the knowledge, creativity and stamina of participating teams. Over the course of the academic year, teams research, plan and construct a canoe out of concrete. The hands-on experience allows students to apply what they are learning in the classroom while also fostering project management, design and communication skills.
The Bagley College of Engineering is online at www.bagley.msstate.edu and can be found on on Facebook, Twitter, Instagram and YouTube at @msuengineering.
MSU is Mississippi's leading university, available online at www.msstate.edu.
By: Devin Edgar