Three alumni from Mississippi State University's Department of Electrical and Computer Engineering in the Bagley College of Engineering have been selected for the department's 2022 Wall of Fame.
The recipients will be honored during a luncheon on November 11 in Simrall Hall on the Mississippi State campus in Starkville. This is the second year for the department to honor alums with the award.
Each of the awardees will have their name permanently displayed in Simrall Hall. The three alumni selected as 2022 Electrical and Computer Engineering Wall of Fame Honorees are as follows.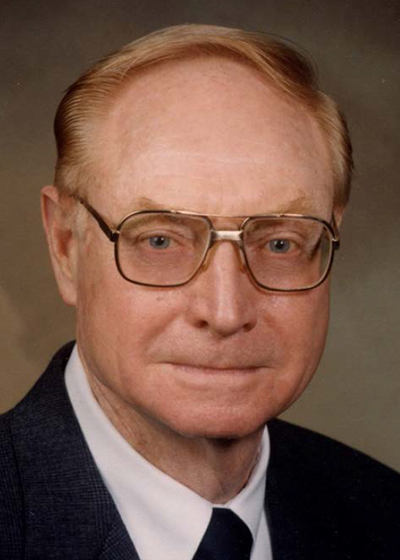 James Loton Flanagan
Jim Flanagan was born August 26, 1925, in Greenwood, Mississippi. He graduated from high school in 1943 and completed his first year at Mississippi State University before joining the U.S. Army at age 18. He returned to MSU after three years of service and graduated with a B.S degree in electrical engineering.
Jim served 33 years in research at Bell Labs, retiring as Director of Information Principles Research in 1990. His book, "Speech Analysis, Synthesis and Perception," became the foundation for modern speech and audio processing. He later served 15 years at Rutgers University in dual roles as a research center director and as the university Vice President for Research. After he "retired" at age 80, Jim consulted for Avaya Communication Research and taught in Mississippi State University's Department of Electrical Engineering. He is remembered for his contributions to speech-compression technologies that enabled voice mail, Internet phone calls, MP3 music files and voice interaction with cell phones. Additionally, he's remembered for his acoustic investigations into the JFK assassination, Apollo 1 tragedy and the Watergate tapes.
Jim's career was marked by professional recognition far beyond his most imaginative dreams of a boy from a farm in the Mississippi Delta. Among these honors are both national and international events, such as the National Medal of Science, presented at the White House by the president of the United States, the Medal of Honor of the engineering professional society IEEE, the L.M. Ericsson prize in telecommunications, presented in Stockholm by the king of Sweden, the Marconi International Fellowship, presented in Madrid by the Crown Prince of Spain, election to the National Academy of Engineering and the National Academy of Sciences.
Throughout Jim's professional life, his awareness of and penchant for encouraging educational attainment were always present. No doubt a trait he inherited from the educators that helped to shape his destiny. He fostered inspiration in scientific education, particularly for youths and young women. The H. G. Flanagan Endowed Scholarship and the James L. Flanagan Endowed Graduate Scholarship were established with that spirit in mind.
Jim's wife of 57 years, Mildred Bell, currently lives in Warren, New Jersey.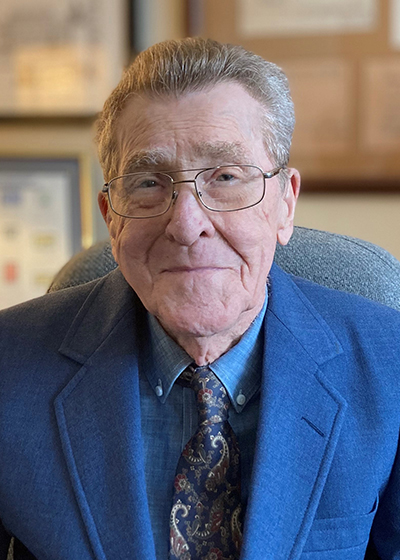 Harold R. Moore
Harold Moore graduated from Mississippi State University in 1951 with a degree in electrical engineering. He began his engineering career at Westinghouse Electric Corporation in its Transformer Division. His employment with Westinghouse at this location resulted from his work on Westinghouse transformers while at Mississippi State University.
He was involved in the design of large power transformers for generating stations and substations. Harold was transferred to the Large Power Transformer Development Group in 1957.
His primary responsibilities were in the development of transformer insulation structures for extra high voltage 550 and 800 KV insulations. He became the Manager of Large Power Transformer Development in 1963.
Harold Moore continued management of development activities until 1981, when he became the Manager of Transform Design for Westinghouse Medium and Large Power Transformer. He was transferred to the Transformer Components Division in 1985. He was the manager of all Technical Design and Manufacturing Activities.
Harold left Westinghouse in 1989. He formed Harold Moore & Associates, Inc. in 1989. Through this company, he and associates provided consulting services in the areas of transformer design, operation and analysis. Some of the larger electric power companies in the United States, Europe, South Africa and Australia became clients.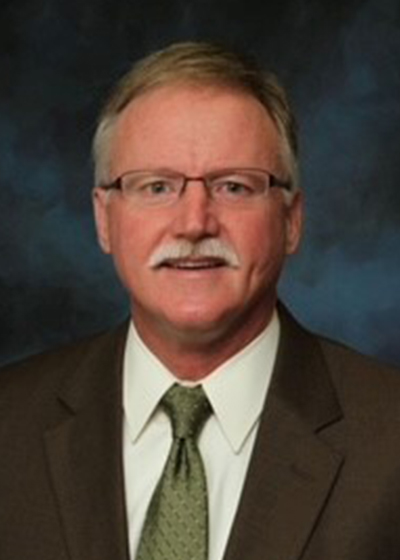 Van M. Wardlaw
Van M. Wardlaw retired in 2020 after a forty-year career in the electric utility industry. He currently spends his time between Chattanooga, Tennessee and Miramar Beach, Florida, when not traveling with his wife, Jan.
After graduating from MSU in 1981 with a bachelor's degree in electrical engineering, he joined the Tennessee Valley Authority, the nation's largest public power electricity provider. Leading TVA's recovery from the historic 1994 Mississippi ice storm laid the foundation for his career passion of "keeping the lights on" for millions of households in the southeastern U.S.
In 1996, Van moved to Chattanooga to head TVA's transmission maintenance organization, responsible for high voltage substation and transmission line reliability over a seven-state service territory. This was followed by leading TVA's System Operations Center, where he worked at the regional and national level to develop enhanced reliability standards for the industry following the Northeast blackout of 2003.
Van's career later shifted focus to the strategic positioning of TVA and the nation's transition to clean energy. As a result of his work in integrated resource planning, TVA now boasts one of the nation's most diverse and increasingly cleaner power generation portfolios. This, coupled with unprecedented levels of transmission reliability, set the stage for his final career move to lead TVA's External Relations organization, culminating in new 20-year power supply contracts with their municipal and cooperative customers.
Van has worked extensively supporting the TVA Endowed Scholarship and Professorship in Power System Engineering at MSU. He has also served on the MSU ECE Advisory Board and other non-profit and industry-focused boards for many years.
Van is married to Jan (Moore) Wardlaw, formerly of Jackson, and they have two daughters and five grandchildren. They are members of Silverdale Baptist Church and various community organizations.