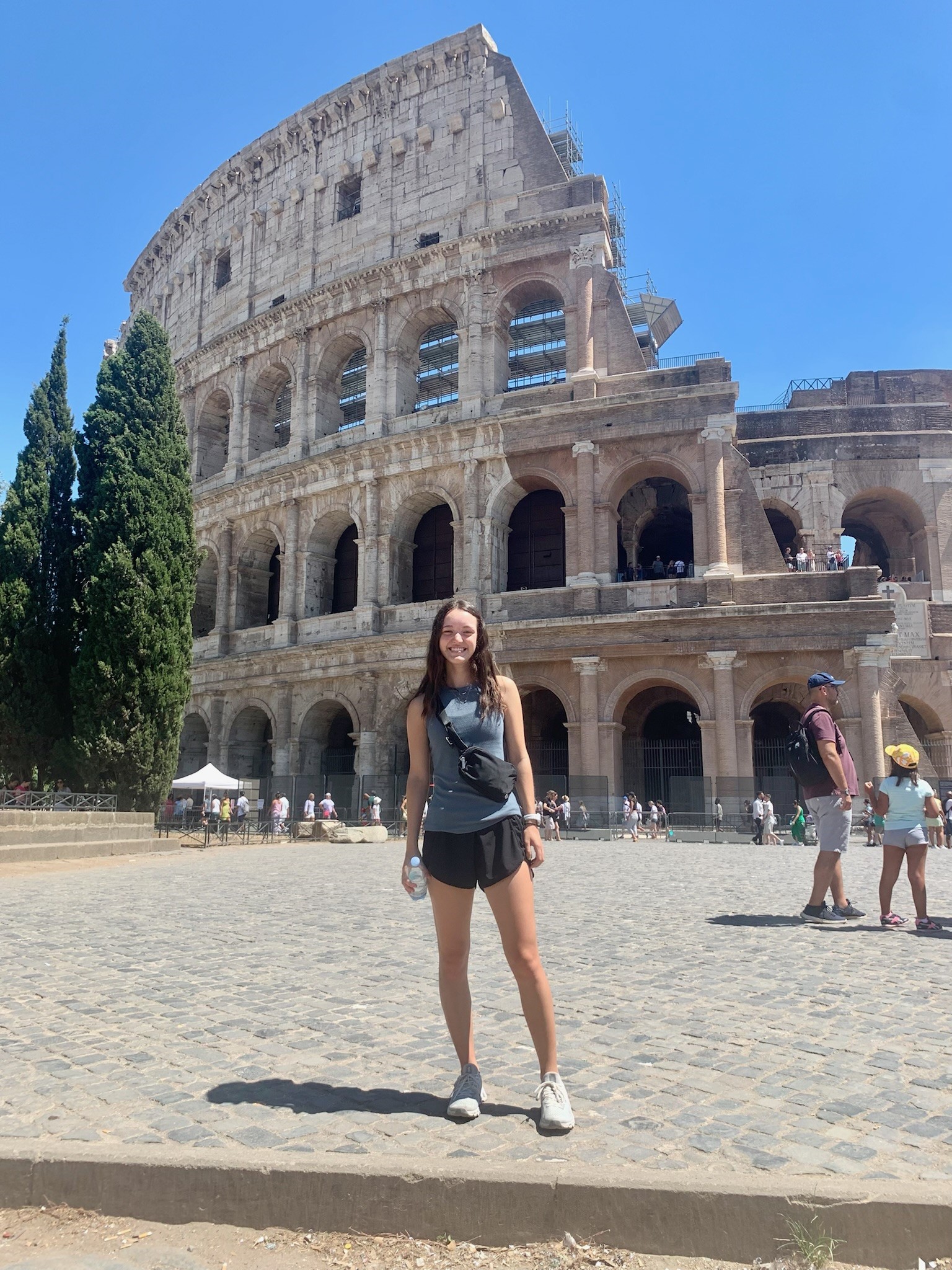 Travel has always been a big part of Grace Braddock's life, so when she earned a study abroad scholarship from Mississippi State, she knew she would put it to good use. After learning she could take a required engineering course in Italy, the industrial engineering major knew the summer between her freshman and sophomore years would be her best chance at traveling internationally.
Braddock explained that while it might be a bit unusual to study abroad right after her first year of college, engineering is one of those majors that keeps you busy, from the coursework to the co-ops and the long hours studying.
"You only have three summers while you're in college. I knew there were probably going be things in the future I wanted to do in my college career," she said. "I figured I could do this now and take advantage of the summer after my freshman year, and not only will I be a bit ahead, but I'll get to have this wonderful experience abroad," she said.
Braddock began looking at Mississippi State because of its engineering program. The Hartselle, Alabama native knew she wanted to major in industrial engineering as she enjoyed the big picture of engineering rather than the specific industries of other disciplines. Braddock said she liked how industrial engineering tied to business and how it seemed more outward-facing than other disciplines. As a "people person," she enjoyed how the field related to people and focused on making work easier and better for individuals.
She was able to understand more about how the field works with industry this summer while in Rome, Italy taking an engineering mechanics class. While on her first trip abroad, Braddock took the opportunity to experience different cultures and immerse herself in a new environment.
"Everything there was new to me. I didn't know any of the people that went on the trip, so the people were new, the class was new, and that was just a really cool way for me to immerse myself in new experiences," she said. "I learned a lot from it, and it shaped me in many different ways."
The sophomore explained that one of the things she came away with after the trip was a greater sense of independence and a willingness to get out of her comfort zone, especially when it comes to travel. She said she was more willing to travel by herself and felt she could travel more confidently now.
"Even if I don't do another study abroad, I'll definitely do another international trip. I've gained more confidence because of the study abroad program that I did," she said. "I've traveled to a new country, so now I feel like I can go anywhere."