Another year, another national award for AIChe student chapter
September 20, 2018
The American Institute of Chemical Engineers (AIChe) student chapter at Mississippi State University recently received the Outstanding Student Chapter award from the national organization.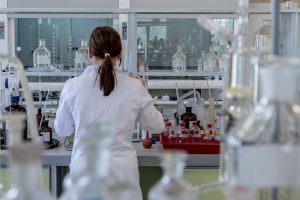 It marked the 17th time in the last 18 years, and 27th time overall, that the student organization in the Dave C. Swalm School of Chemical Engineering has been recognized as one of the nation's best student chapters by the AIChe.
Fewer than 20 of the 160 student chapters across the country receive the Outstanding Student Chapter award each year.
"For our chapter to achieve this recognition puts us in a very select group," said Bill Elmore, department head for the Dave C. Swalm School of Chemical Engineering. "Our students emphasize scholarship, leadership and service and have been noted as one of the most active chapters with regard to community, university and professional service.
"The recent AIChe/Center for Chemical Process Safety (CCPS) Safety Boot Camp held at Mississippi State," Elmore added, "is just one example of our strong participation in service to our students and to the profession."
Requirements for the award include outstanding participation by member students and faculty, a specific number of meetings and events, sponsoring a variety of activities and participation in local, regional and global AIChe programs.
The Bagley College of Engineering is online at www.bagley.msstate.edu and can be found on Facebook, Twitter, Instagram and YouTube at @msuengineering.
Mississippi State University is Mississippi's leading university, available online at www.msstate.edu.
By: Julia Gibson