Bagley student wins award at regional conference
January 8, 2019
Bagley College of Engineering graduate student Tim Murphy was recently honored with the Barry Dempsey Bituminous Technical Contribution of the Year award at the Illinois Bituminous Paving Conference.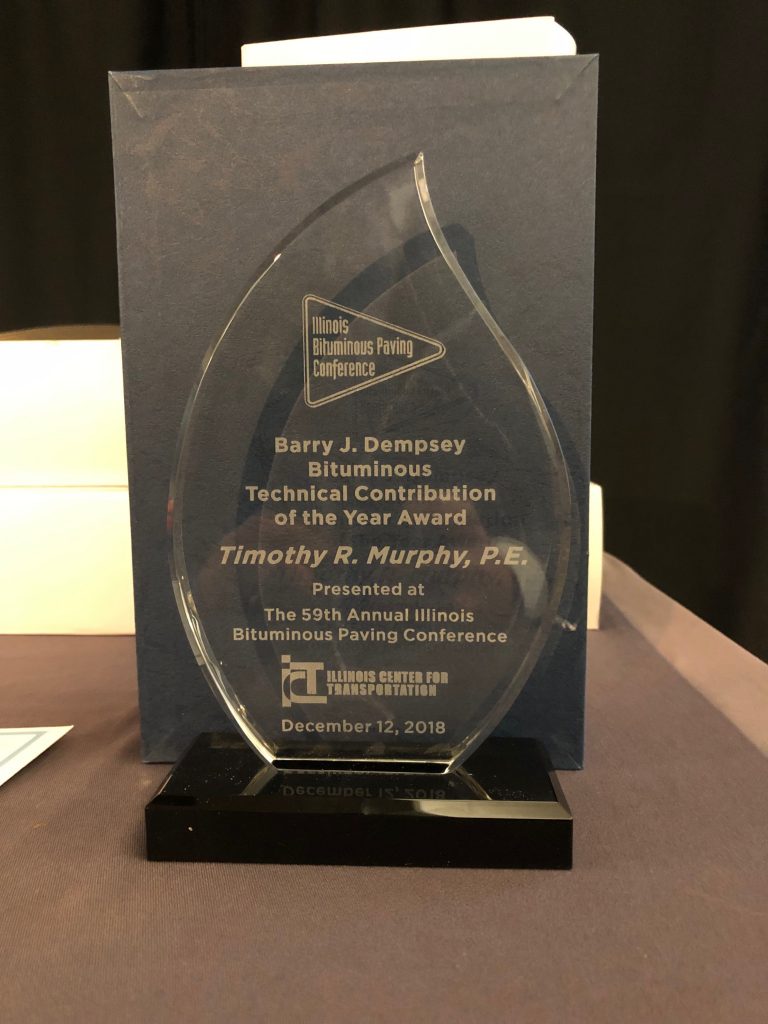 Murphy is a distance education student studying construction materials through Bagley's civil & environmental engineering department.
"We are very proud of Tim's accomplishments," said Isaac Howard, professor of civil & environmental engineering and director of the Construction Materials Research Center at Mississippi State. "Tim is a great example of the strong group of students who are working within the CMRC.
The Barry Dempsey Bituminous Technical Contribution of the Year Award recognizes a Department of Transportation or industry employee for outstanding technical or engineering contribution to the bituminous paving field.
The conference is held each year to enable professionals to share the latest technical information and review actual field reports in the area of hot-mix asphalt construction. Compressed into a one-day program, the conference provides an opportunity for highway engineers to meet with contractors, government officials, consultants and fellow engineers.
The Bagley College of Engineering is online at www.bagley.msstate.edu and can be found on Facebook, Twitter, Instagram and YouTube at @msuengineering.
Mississippi State University is Mississippi's leading university, available online at www.msstate.edu.
By Julia Gibson