Civil engineering student awarded first place in EWRI paper contest
September 20, 2019
Shanika Musser, a junior civil engineering major in Mississippi State University's Bagley College of Engineering, was recently awarded first place in the World Environmental and Water Resources Congress undergraduate paper contest.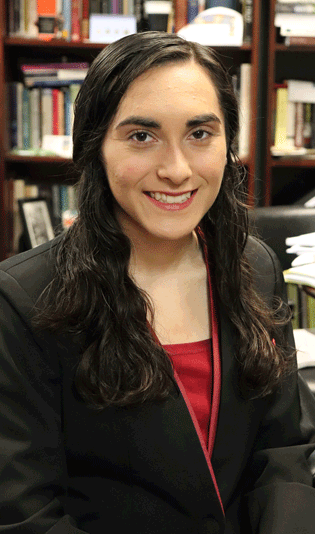 Musser's paper is titled "Influence of Riparian Vegetation on Stream Health and Water Quality". The paper developed from her undergraduate research work and was aided by a Bagley College of Engineering Research Grant and the Stream Restoration Working Group.
"This award was an encouraging reminder that my research is meaningful and can make a difference, which is easy to forget in an everyday routine," said Musser. "My research would not have been possible without funding from the Bagley College of Engineering Undergraduate Research Grant Program and the Stream Restoration Working Group. I want to thank the College of Engineering for being so supportive of undergraduate research."
The World Environmental and Water Resources Congress is hosted each year by the Environmental & Water Resources Institute, which is a part of the American Society of Civil Engineering. Over a thousand engineers from around the globe gather at these events to discuss the latest research, case studies, and the evolving practices in water resources within the environment. Foundation sponsored awards are presented at the conference.
Last year, two Bagley students claimed first and second place in the undergraduate paper competition.
The Environmental & Water Resources Institute promotes advancing water resources and environmental solutions to achieve a sustainable future. This institute focuses on the environment, water, irrigation, and many other issues concerning domestic and international issues.
The Bagley College of Engineering is online at www.bagley.msstate.edu and can be found on on Facebook, Twitter, Instagram and YouTube at @msuengineering.
Mississippi State University is Mississippi's leading university, available online at www.msstate.edu.
By: Kaleigh Walker