Two Bagley student organizations claim NASA grant
September 19, 2019
Two Mississippi State University student-led engineering teams have won an award from the Mississippi Space Grant Consortium Student Led STEM Activities Program.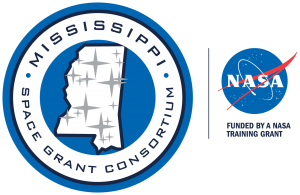 The Space Cowboys Rocket Team and Xipiter UAS Team each earned approximately $15,000 to support team activities. The two teams will use their award funding to offset expenses associated with participating in student design, build and fly competitions.
The NASA/Mississippi Space Grant Consortium (MSSGC) is a statewide non-profit organization and consists of 18 Mississippi Space Grant colleges and universities. The STEM activities program is open to undergraduate students who wish to participate in a design competition that is relevant to NASA.
The goal is MSSGC is to help train engineers and scientists of the future. The Student Led STEM Activities Program was started to promote hands-on learning environments, team building, and to encourage curiosity and learning.
The Bagley College of Engineering is online at www.bagley.msstate.edu and can be found on Facebook, Twitter, Instagram and YouTube at @msuengineering.
Mississippi State University is Mississippi's leading university, available online at www.msstate.edu.
By: Kaleigh Walker