Engineering alumnus donates $25,000 to support online education
March 30, 2020
With college and universities across the country moving to online classes in the wake of the coronavirus pandemic, one Mississippi State engineering alumnus has stepped up to create a fund to support distance learning.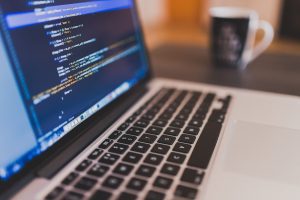 The alumnus and his wife, who wish to remain anonymous, have donated $25,000 to create the Bagley Online Advancement Fund to help Mississippi State's Bagley College of Engineering better transition to an online educational model.
"Mississippi State means so much to us," the alumnus said. "We would like to help our students and faculty in some small way in the midst of this contagion that has required changes both to how teaching can be done and how coursework can be completed. We hope the Bagley Online Advancement Fund might provide a foundation for innovation that allows Mississippi State to lead the way in making positive changes in higher education."
"We are extremely grateful for this gift," said Jason Keith, dean of the Bagley College of Engineering. "This is a time of change and transition for all of us but the Bagley Online Advancement Fund will help us support our faculty and students as we continue to pursue the university's mission of learning, service and research."
Individuals can also make donations to support the Bagley Online Advancement Fund by visiting the MSU Foundation website.
The Bagley College of Engineering is online at www.bagley.msstate.edu and can be found on Facebook, Twitter, Instagram and YouTube at @msuengineering.
Mississippi State is Mississippi's leading university, available online at www.msstate.edu.
By Philip Allison