MSU offers three options for online graduate degrees in computer science
March 18, 2021
Potential students interested in earning a graduate degree in computer science or cyber security from Mississippi State University now have three online options from which to choose.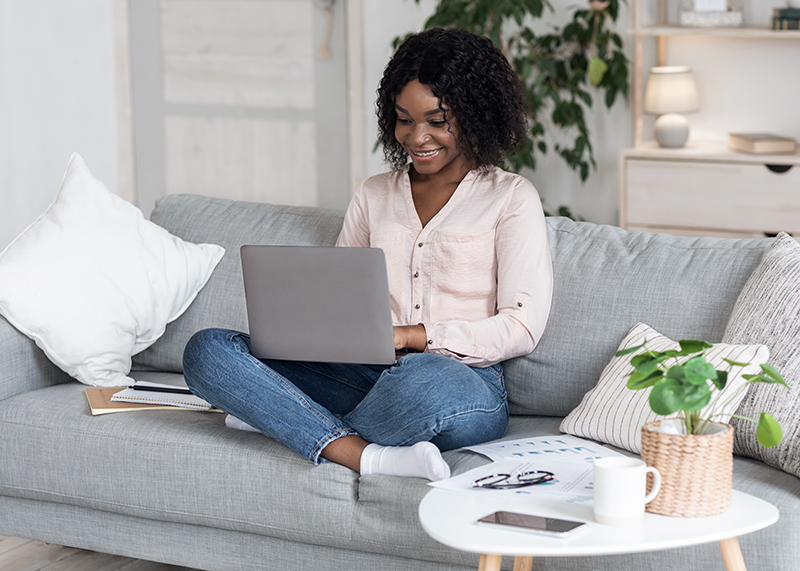 MSU's Bagley College of Engineering now offers online master's degree and Ph.D. programs in computer science as well as an online master's degree in cyber security. The online format offer students the ability to complete a degree program on their own schedule, often while also holding down a full-time job.
"You will be able to take classes in a flexible format that gives you the ability to pursue your educational goals in the manner most consistent with your career goals," said Shahram Rahimi, computer science and engineering department head. "The master's degree or Ph.D. you receive at the end of your studies will be indistinguishable from its on-campus counterpart."
A little more about each program
The online master's in cyber security requires 31 academic credit hours and features both thesis and non-thesis options. More specific information can be found in Mississippi State's online catalog.
Like the cyber security program, the online master's in computer science also requires 31 credit hours and has both thesis and non-thesis options. Students develop their programs of study in consultation with their major professor and their graduate committee. More detailed info can be found online.
Students who already have a master's in a relevant field can pursue an online Ph.D. in computer science. The online program requires 32 hours above the master's level. Students applying for the Ph.D. program should clearly identify the domain or specialization in which they want to work. Additionally, research ideas should be clearly stated in the student's statement of purpose as part of the application process. Details can be found on the program's website.
"Based on government statistics, 63 percent of all STEM jobs in the United States are computer science-related jobs," Rahimi added. "Beyond that, there are four jobs available for every graduate in computer science. These are stunning numbers that highlight the importance of the computer science discipline and its defining effect on economic growth."
How to apply
Interested students can begin the application process at www.grad.msstate.edu. Generally, consideration for the fall semester begins in February while consideration for the spring semester begins in October. More information is availale at Mississippi State Online or on the computer science and engineering website. Additionally, interested students can contact T.J. Jankun Kelly, the program's graduate coordinator, for more information.
Qualified students should also speak with the Human Resource office in their place of work as many companies have educational benefits that include tuition reimbursement.
MSU's Bagley College of Engineering is online at www.bagley.msstate.edu and can be found on Facebook, Twitter, Instagram and YouTube at @msuengineering.
MSU is Mississippi's leading university, available online at www.msstate.edu.